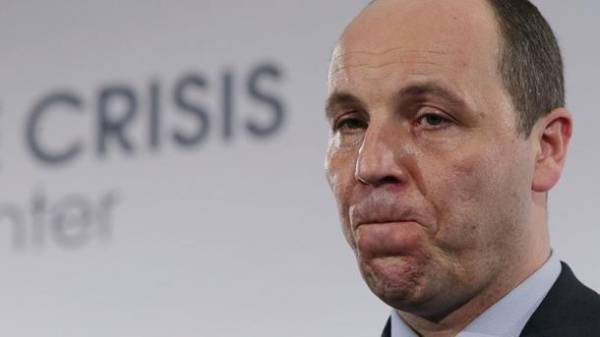 The imbalance of the political situation in Ukraine by the Russian Federation are spent not less money than the war in the Donbass. About the speaker of the Verkhovna Rada Andrei Parubiy said in an interview with UKRINFORM.
On the question of would strengthen democracy in Ukraine, the laws of impeachment and the referendum, the head of the Parliament said: "I want to remind you that we in addition to the development of democracy are still at war with the Russian aggressor. I would never ever forget when making any decisions. And working, particularly in the national security Council, I studied methods and the ways in which acts of the Russian Federation and its intelligence agencies against us," he said.
According to Parubiy, one of the methods that is spent to Russia not less than war, is the imbalance from the inside.
"The conflict in the middle of power, the conflict between the government and the society and the imbalance of the entire state system. I have spoken of the leaders of some factions that at a time when Ukraine is fighting a war against the aggressor, to attack, to raise the issue of impeachment of the President of Ukraine, who is also the Commander-in-chief of the Ukrainian army, is unproductive, inefficient and dangerous for the country. We had a lot of time before, and there will be time for this during our peaceful life," – said the speaker.
He also stressed that at the present time it is unacceptable to question the institution of the President: "I Repeat, the President is both commander-in-chief, who is responsible for security sector and defense of the whole country. Regardless of the names of the head of the institution is not allowed to make a tunnel, to question the institution of government, especially in such a difficult period for the country. I think it is not included in the priority tasks facing our country."
Comments
comments