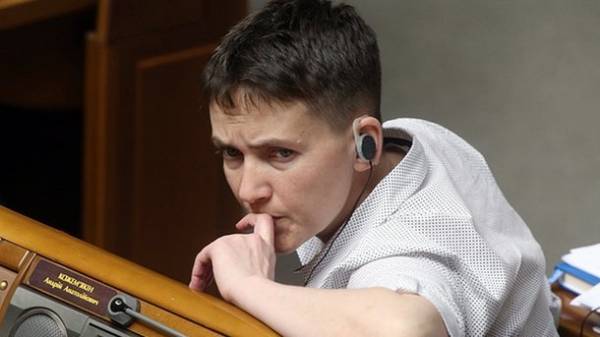 The people's Deputy Nadezhda Savchenko became the head of the political forces ", the Public platform of Hope Savchenko". She told about it in the Parliament, reports "GORDON".
According to her, her new political force created on the basis of "National Alliance of freedom and Ukrainian patriotism – STEPPING", however, the party was renamed the "Public platform of Hope Savchenko"
"There was information that I created a party named after himself. It is not a party in the name of me. It was created in Lviv, she has a beautiful name – STEPPING. At the Congress we have changed the name and elected me head of the party. I put my name under the party, under the idea that it will distribute and carry," – said Savchenko and added that her political force will be different from all existing models.
She stated that the purpose of the party – "the change in the political system of the country" and said, who will work with her.
"The governing bodies of the party entered my assistants that work with me for a year. We went training policy for the year, I realized that it is not so," said the Deputy.
We will remind, on December 27 last year, the Hope Savchenko announced the creation of a public platform RUNE. However, the MP and the organization not long had to survive together. For example, on 7 February 2017 RUNE. by mutual consent decided to end the cooperation.
Comments
comments