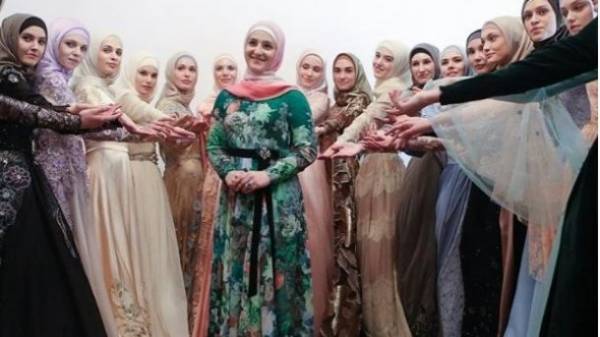 The eldest daughter of the head of Chechnya Ramzan Kadyrov is married. This was reported in an interview with Aishat Kadyrova, which is published in the may issue of the magazine Tatler
According to the newspaper, an 18 years old Aishat married 19-year-old "son of a dead friend of his father, his classmate".
It is noted that before the wedding, the future spouses were familiar for two weeks. Furthermore, it is known that they live in his house, near the residence of Kadyrov.
With a charming Aishat Kadyrova after showing Firdaws #ishtadeva #firdaws #models #luxury #luxurydress #modusvivendis #modussupergirls #fashon #fashionshow #mbfw #mbfw2017 #mbfwm17 #mercedesbenz #mercedesbenzfashionweek #mercedes #moscow #happy #goodday #goodmood #carpediem #piotrowskiego
Meanwhile, the daughter of the President of Kyrgyzstan stood up for his photo with breastfeeding my son.
Comments
comments