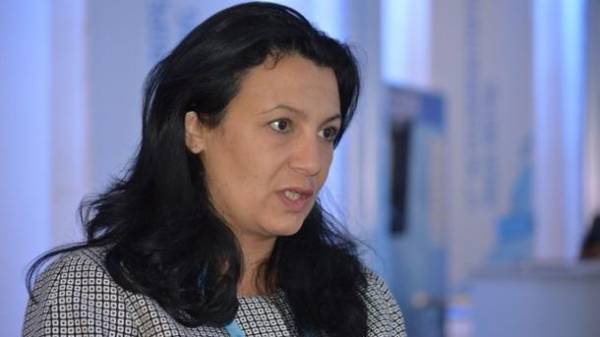 Ukraine can initiate a new international lawsuit against Russia if the Ukrainian fishermen will be prohibited from fishing in the territorial waters of the occupied Crimea. This was stated by Vice Prime Minister for European and Euro-Atlantic integration Ivanna klympush-Tsintsadze, "Interfax-Ukraine".
According to her, the prohibition of fishing near the Ukrainian sailors of the Crimea to turn to Russia with new consequences.
"About the fact that someone wants to stop us in our territorial waters fishing, I think it's one of those cases that could turn into another lawsuit against the Russian Federation", – said the Deputy Prime Minister, answering the question about the reaction of Ukraine on a possible ban of the Ukrainian fishermen working in the waters near the Crimea.
However, she noted that such a claim is absolutely justified.
As reported on 6 April, Russian security forces detained a Ukrainian fishing boat "the Fisherman Kherson" off the coast of the occupied Crimea.
Recall that in September last year, Ukraine has initiated arbitration proceedings against the Russian Federation in accordance with the UN Convention on the law of the sea 1982 for the protection of their rights as coastal States in areas adjacent to the Crimea to Maritime zones in the Black sea, the Azov sea and Kerch Strait.
Comments
comments