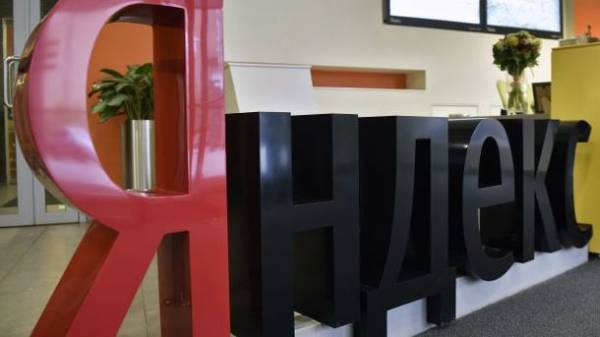 With the help of certain services of the portal "Yandex" the Russian military could plan an offensive in the Ukraine. This was stated during a round table on the topic of sanctions against Russia, the head of the information security Apparatus of the national security Council Valentin Petrov, transfers "UKRINFORM".
According to him, the occupants can use the "Yandex.Tube", "Yandex.Navigator" for the implementation of the most effective offensive operations.
"Services "Yandex", for example "Yandex.Tube", "Navigator" is the same in online mode receives information on road conditions, capacity and load of all roads in the territory of Ukraine. If you need to plan any offensive, breakthrough, or any other actions that better the situation and not think. And agents, scouts, even satellites not needed. We do provide," said Petrov.
Also Valentin Petrov reported that Ukraine will not be able to completely block access to Russian social networks, however, due to sanctions can reduce a threat from the Russian propaganda.
As you know, yesterday Petro Poroshenko has put into action the decision of the Council about the ban in Ukraine a number of online resources, including popular social networks and websites as "Vkontakte", "Odnoklassniki", "IMDb", "Yandex" and others. Under the sanctions also got famous software products of"1C", "Kaspersky", "Mail.ru".
Only in the doghouse was already more than 450 companies and 1228 individuals, a ban will be in effect from one year to three.
In turn, the Internet Association of Ukraine has estimated how much time will it take to implement the ideas of the authorities and money.
Comments
comments