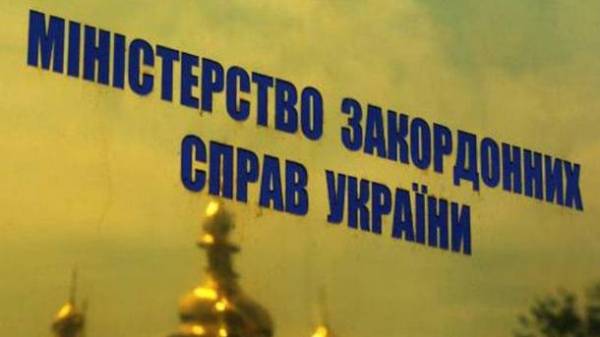 The Ministry of foreign Affairs of Ukraine urges Ukrainians to reconsider plans to visit Egypt in the next three months. It is reported by the Department of consular service of the foreign Ministry.
APR 10, in Egypt, it was introduced for a three-month state of emergency.
Diplomats urged to refrain unless absolutely necessary to travel in this state, including for the purpose of tourism.
These warnings caused a significant rise in Egypt of radical terrorist groups, including ISIL, the terrorist attacks which, as practice shows the last months, increasingly directed against civilians, including with regard to their religious affiliation.
Those citizens who are already in Egypt, it is recommended to weigh the risks of a further stay in the territory of that state and to strictly follow this advice:
it is strongly recommended not to travel and stay in the North and in the Central part of the Sinai Peninsula and the desert regions to the West of the valley of the river Nile;
be vigilant when visiting the North coast of Egypt, the country's capital and the Delta of the river Nile, tourist places in its valley, on the red sea coast (resorts of Hurghada, El Gouna, Safaga, Makadi Bay and Soma Bay) and the southern part of the Sinai Peninsula (the resort cities of Sharm El-Sheikh, Dahab, Taba).
If staying in the resort areas of Egypt deserve special attention and caution, to refrain from travel outside of the facilities for organized recreation, which are under the protection and supervision of the security forces. If necessary travel outside of the facilities for organized recreation, citizens should inform the hotel, relatives or representatives of the tour operator.
Earlier it was reported that the death toll in two bomb blasts in Egypt in the churches of Coptic Christians on 9 April 2017 increased to at least 45 people.
Comments
comments