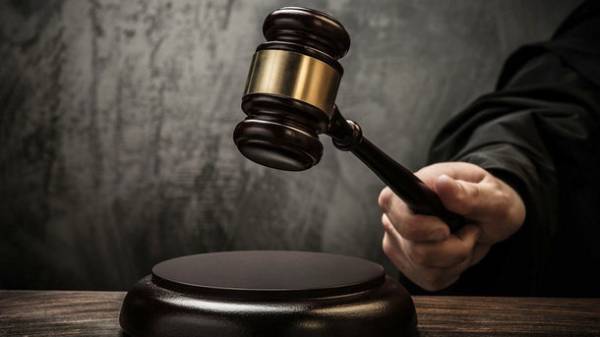 Central district court of Nikolaev on 12 April sentenced 33-year-old citizen of the Russian Federation, the so-called centurion Orenburg Cossack troops Union of Cossacks of Russia, which infringe on the territorial integrity of Ukraine, to 4 years imprisonment.
As the press service of the Prosecutor of the Nikolaev area established that in late February – early March 2014 the citizen of the Russian Federation intentionally, with the purpose of illegal change of the territory of Ukraine, entered into a preliminary agreement with an unidentified person with the intent to convince at meetings of inhabitants of Nikolaev to support illegal actions in the Autonomous Republic of Crimea on the transfer of the Crimea under jurisdiction of Russia.
In addition, to undermine the authority of the current Ukrainian authorities and the forming of opinion among the local population about the necessity of exit of Nikolaev together with the Crimea from the Ukraine has urged citizens to create the city not provided for by the legislation of Ukraine the authorities. So, 1, 2 and 5 March 2014 the accused at the meetings on Cathedral square in Nikolaev, urged those present to the need for state authorities and law enforcement agencies of Nikolaev to submit to illegitimate government of Crimea, together become an independent single state, with the support of the Russian Federation.
The criminal proceedings were dealt with under part 2 of article 110 of the Criminal code of Ukraine (infringement of territorial integrity and inviolability of Ukraine committed by previous concert by a group of persons).
April 12 this year, the sentence of the Central district court of Nikolaev sentenced the accused to 4 years imprisonment.
Comments
comments