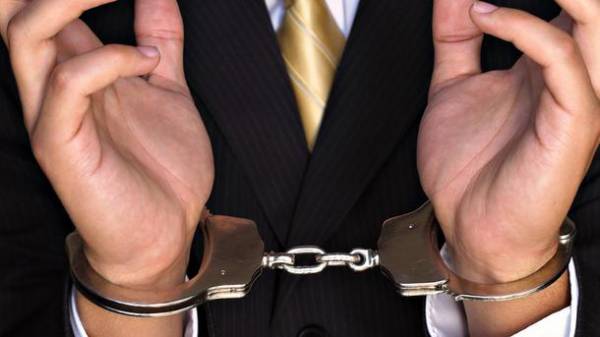 Detectives of the National anti-corruption Bureau of Ukraine (NABU) Prosecutor's office arrested on Wednesday former Deputy Director of the state enterprise "Gosvneshinform" on suspicion of misappropriation of funds and forgery.
"According to investigators, in the period from may 2013 to February 2014, former Deputy Director of the "Gosvneshinform" by prior agreement with the former Director of the same GP, abusing official position, carried out a groundless transfer of 9.87 million UAH on the accounts of a number of private companies with signs of fictitiousness. Funds have been transferred in accordance with the contracts signed acts of transfer and acceptance of services rendered. The investigation established that the observed PE in fact no services are rendered, and the conclusion of contracts and signing of other documents made for the sole purpose of the cover-up of criminal activities", – reported the official website of the NABU.
Action officer qualified under part 5 of article 191 ("assignment, waste of property or taking to them by abuse of official position") and part 2 of article 366 ("office forgery") Criminal code of Ukraine. The detainee is notified about suspicion in Commission of the offenses, the question on election to it measures of restraint.
Also set the location of the ex-Directors of state-owned enterprises, checking for involvement in the Commission of criminal offences other official entities.
The investigation in this criminal proceedings, the detectives NAB began in December of 2015.
Comments
comments