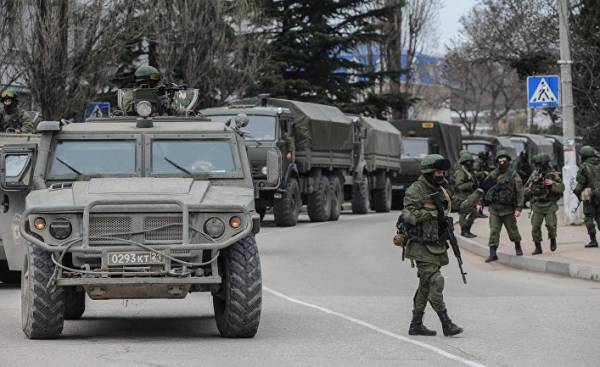 The statement of the chief of the General staff of Ukraine Viktor Muzhenko relative to the landing in the Crimea is nothing new. Such was always the plan, from time to time updated.
But the fact that this was stated three years after the annexation of Crimea, says more about what is going to discredit the "popular front", because at that time Oleksandr Turchynov acting President of Ukraine, and all the issues, including the military, have been solved by the national security Council. Although the decisions of the Advisory body has no power without a presidential decree.
So this is more of a political statement made from the perspective of inter-party struggle on the eve of the vote on the government. The President has his plan vision of the situation, including removal and resignation of Avakov, Groisman and other perturbatio. Gontareva is now hanging in the air, which is a bargaining chip. And under this sauce can and the surrender of the Crimea to hang on Turchynov.
However, if we assume that the Council has approved a plan for Ukraine that would have a positive impact. If in the Crimea began a military operation, our resources would be answer enough. The grouping totaled about 20 thousand personnel, even if it threw a cry among the Crimean Tatars, during the week there would be one hundred thousand army. Every part of were ammunition depots so that to fight back could. Especially when you consider that the strength of the Russian army in the Crimea was much less. But if the war has started, its on the European continent would not be tolerated by any state. Even the US with all peace-loving policy would oppose. The second Yugoslavia, no one would have wanted.
That is why Russia and was put stringent conditions including the use of sanctions over the annexation of Crimea.
Oleg Zhdanov, a military expert, an ex-employee operational management of the armed forces, Colonel.
Comments
comments