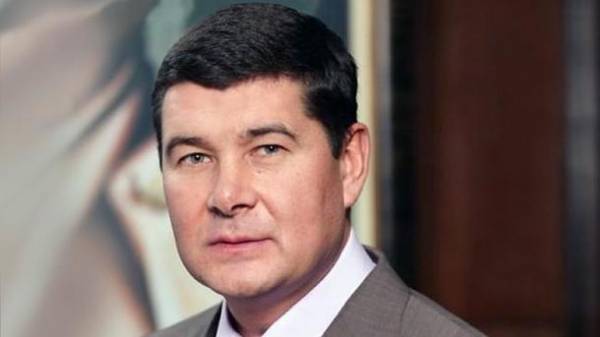 Fugitive MP said Oleksandr Onishchenko, "the Ministry of foreign Affairs of one of the European States" provided him with a document with the status of political refugee, he declared in the comment "Эспрессо.TV".
"My business in Europe is recognized as political. The Ministry of foreign Affairs one of the European countries has provided me a document with the status of political refugee. This means that I and all my family members are under the protection of the EU", — said Onishchenko.
He did not elaborate on which country is involved.
Earlier, the NAB had sent to the GPU documents for the extradition of the mother Onishchenko.
On the eve it became known that a suspect of involvement in the "gas scheme" Alexander Onishchenko Irina Musienko detained in Podgorica Montenegrin. Specialized anti-corruption Prosecutor's office is taking steps to extradite her to Ukraine.
Recall, December 1, SBU announced the beginning of the investigation on the fact of committing people's Deputy Oleksandr Onishchenko treason. On the same day, Onishchenko said the transfer of U.S. material, compromising of the President of Ukraine Petro Poroshenko and his entourage. According to information "Ukrainian truth", during the year, the country recorded their conversations with the President of Ukraine on a wristwatch recorder.
Member of the parliamentary group "people's Will" Alexander Onishchenko managed to leave the country even before the issue of deprivation of immunity was passed in the session hall. At the moment the suspect in the creation of schemes of embezzlement of gas of PJSC "Ukrgasdobycha" and causing the state to three billion UAH of losses the MP lives in London.
Comments
comments