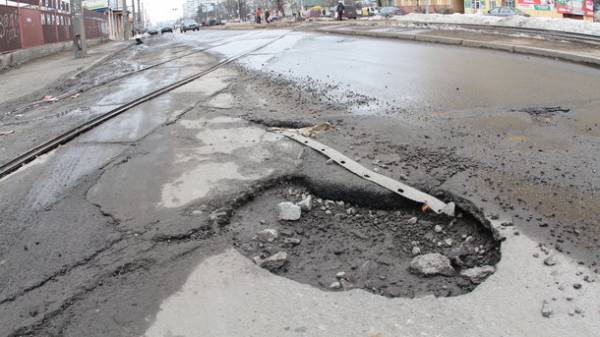 As a result of check of a technical condition of roads, which in 2016 was made repairs, it was found that 83% of the work was carried out poorly. It is reported on the website of the state Agency of highways of Ukraine ("Ukravtodor").
The office informs that since the beginning of March the specialists of "Ukravtodor" and SE "Dorcentr" has monitored the repair work on 132 sites in 21 regions of Ukraine.
"The audit found out that only 23 of the object does not have apparent defects, 57 objects have minor defects, and 52 have serious shortcomings," – noted in "Ukravtodor".
The most common defects after the performed repair works are of destruction and deformation of the new pavement, including potholes, cracks, opening of joints, subsidence of the road surface, as well as unfinished in full operation.
Defects also occur due to technical errors, use of inappropriate materials or work in bad weather conditions.
The head of "Ukravtodor" Slawomir Nowak said that the responsibility for technical defects lies with the contractors. He also added that the defects that appear after the execution of the works, shall be repaired by the contractors under the warranty.
As reported, according to the experts, almost half of the money allocated for repair of roads, is deposited in someone else's pockets.
Comments
comments