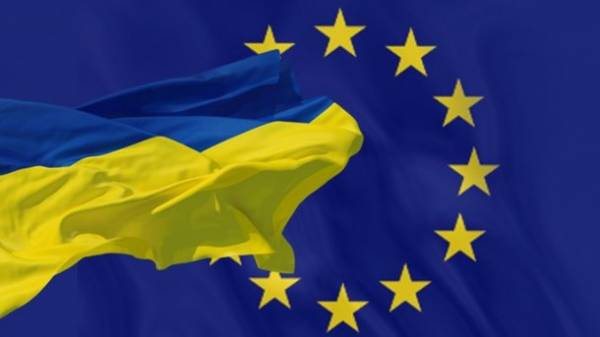 Member of the European Parliament Maria Gabriel intends to achieved in the framework of the tripartite inter-institutional negotiations agreements on granting Ukraine a visa-free regime was voted in Committee for the second week of March.
About this Gabrielle, who was the EP Rapporteur on the issue, said in an interview on Tuesday in Brussels, commenting on the outcome of the relevant negotiations.
"It was the first and last discussion in the framework of inter-institutional negotiations. On Thursday the Committee of permanent representatives of member countries of the EU (COREPER) to adopt the agreed text, and then in the EP Committee will be sent, which means that the Parliament can continue in the Committee to vote in LIBE (Committee on civil liberties), then in plenary. You know, there's always the opportunity to make amendments at the Committee meeting in plenary. Therefore, COREPER has to reach an agreement (about the text), then it should be the decision of the Council of the EU, then signing, the publication in the Official journal and then in 20 days, after which the decision will enter into force" – detailed it procedure.
Answering a question when the LIBE will vote agreed solution, Gabriel said that this will happen in the second or third week of March. "I will do my best to make it happen in the second week. Then in the first week of April it will be voted in plenary. Then there's the approval of the COREPER", she said.
The politician noted that during the negotiations had been "very good discussions with the Council and the Commission." "From the beginning we had very good cooperation. For us it was an important step. The Ukrainian side has fulfilled all the requirements. For us it was very important to have these agreements today and try to speed up the procedure, do it as soon as possible", – said Gabriel.
Gabriel recalled that from the beginning of the EP "a clear position on this issue – the requirements are met". "I'm sure that during the vote in plenary on this proposal will be supported by the majority, because it is about the support of our partners about how to bring Ukrainian citizens to the EU in this difficult time. Ukraine is a key partner," she said.
As reported, the European Parliament, the Council of the European Union and the European Commission have agreed on the issue of granting Ukraine visa-free regime. Further, according to the procedure, this decision must be voted by the European Parliament Committee on civil liberties.
nte-rasskazali-kogda-profilnyiy-komitet-mojet-progolosovat-bezviz-dlya-ukrainyi.html
Comments
comments