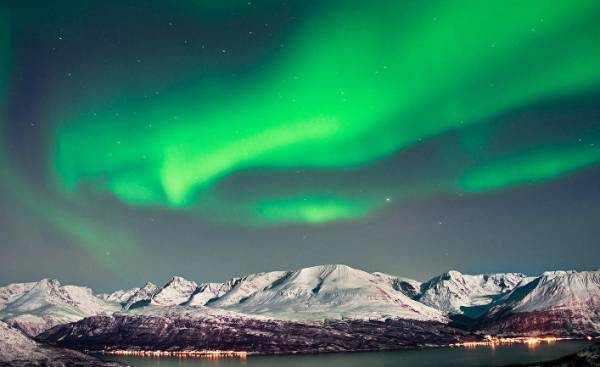 In the future, Russia plans to invest billions of rubles in the Northern territory. The Arctic part of the country accounts for 20% of exports and more than 15% of GDP.
"Russia's future is inextricably linked to the Arctic," — said the Russian Ambassador in Norway Teimuraz O. Ramishvili.
During a meeting with the correspondent of the High North News in the Russian Embassy in Oslo Ramishvili said that Russia plans to implement more than 140 projects worth several billions of rubles in the Russian Arctic.
Most of the investments will come from private investors, the money will be used for projects associated with oil and gas fields, coal and ore, the Northern sea route and transport solutions aimed at improving infrastructure.
"Waiting for partner"
Russian authorities believe that the development of the Arctic it is important to use the Northern sea route — a national transport route of Russia in the Arctic, and as a transit route between Europe and Asia.
"We hope that all these projects are scheduled for implementation in the Russian Arctic, will be attended by foreign partners," the Ambassador said Ramishvili.
Relations between Norway and Russia both in politics and in diplomacy, after the annexation of Crimea by Russia in 2014 remain cool. Norway has joined all the EU sanctions and extended them together with the EU. It did not remain without consequences for economic cooperation.
According to the Russian Embassy, the Norwegian export to Russia decreased in 2013-2016 by almost 75% in terms of NOK. In 2013 exported goods to 8.5 billion crowns. Three years later, in 2016, the exports fell to 2.1 billion Norwegian kroner.
"Norwegian trade with Russia is suffering more than necessary", — said Chairman of the Board of the Norwegian-Russian chamber of Commerce.

The uncertainty in the potential implementation
In an interview High North News published a week and a half ago, the Russian Ambassador said that the country is willing to cooperate with Norway in the construction of a number of new fishing vessels. Because in the coming years Russia will really need to upgrade the fishing fleet of the country:
"In this area Norway has sufficient experience and professionalism", — said the Ambassador.
But the Ambassador Ramishvili fears that in the worst case of cooperation in this area will not work, and that it can add to the list of missed opportunities as a result of sanctions and that "economic relations in recent years has given little cause for optimism".
In the same interview the Ambassador said that Russia today "does not see constructive signs or signals in relations with Norway" and that Russia sometimes treats international cooperation in the Arctic as more positive than the current bilateral relations with Norway.
When High North News at the end of last week interviewed the Minister of fisheries of the Pen Sandberg (Per Sandberg), he stated that it is configured relatively optimistic, thinking of trade with Russia in the future.
Comments
comments