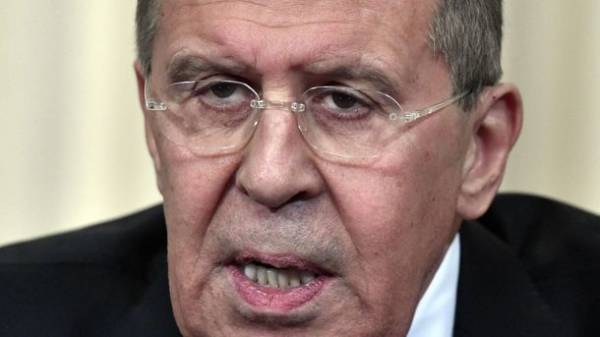 Russia in Syria does not rely neither on President Bashar al-Assad, nor to anyone else. This was stated by Minister of foreign Affairs of the Russian Federation Sergey Lavrov. "We're not focusing on any person, neither for Assad nor for someone else," said he, reports TASS.
According to Lavrov, to resolve the situation, it is important "not to remove a particular character from the political scene, and to agree on how it will be organized by the Syrian government that it is democratic, that it was secular". "So in this country of all ethnic, religious groups felt protected, felt fairly represented in the government", – he stressed.
The Russian Minister noted that in achieving such a consensus, which requires the development of a new Constitution, "questions the fate of individuals will be addressed much more effectively without any tragic consequences for the state and the country, for the people."
Lavrov said that the overthrow of the regime in Syria may result in a loss in the fight against the terrorist group "Islamic state". "I hope that will prevail people who learn lessons from history, and those who commit crimes in Syria, of course, you need to understand, he said. – But I think everyone should be priorities. The priorities that we have heard recently from Washington, namely that the IG is the number one priority and you can cope with them without disturbing the regime of Bashar Assad."
"The same thing I said former U.S. Secretary of state John Kerry that the Obama administration believes that the IG is a more important threat, the problem than the Assad regime – said the Minister. – So we are somehow alike". "If the IG can fight and win, not trying to overthrow the regime, overthrowing the regime, it is quite possible not what is not to defeat ISIS, but lose him, – said the Russian foreign Minister. – Let's use common, pragmatic sense, not emotions".
Comments
comments