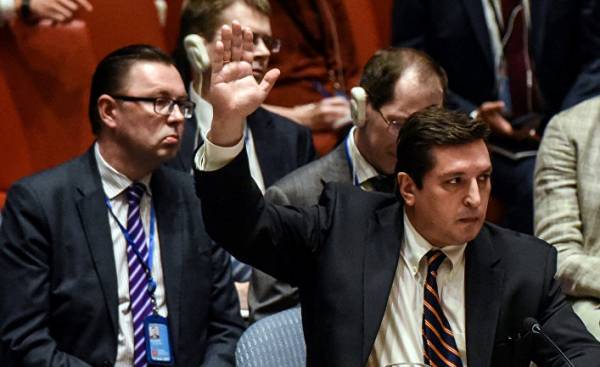 Voting for the draft resolution of the UN security Council on chemical attack in Syria was the "most shameful" for Russia for all time of existence of the UN.
This view of "observer" stated Russian journalist Leonid Radzikhovsky.
"Voting for Russia was not just bad, but embarrassing for all time of existence of the UN. Maximum shame", — he said.
As the journalist explained, "it's shameful, not because Russia was in the minority is nothing. Who just visited UN in the minority. It's shameful, first of all, because the Russian version was voted one of Bolivia, that is just one. But abstentions — China and Kazakhstan. Oh, what the hell, with China, it is not the first time refrains. But Kazakhstan! Kazakhstan, a member of the Customs Union, the second ally of Russia after Belarus. This is a paragraph. Here this is a complete political catastrophe that is called "Alles kaput", — says Radzikhovsky.
"That is typical: the Russian media are silent about it at all, no movements in the direction of Kazakhstan, of course, not doing" — he said.
In this context, the journalist recalled that "Nazarbayev finally rid of him and send Russia much better than Ukraine sends Russia." In particular, "Nazarbayev passed a law that the citizens who participated in military actions in Syria are deprived of the Kazakh nationality".
Thus, "Russia is indeed in a state of complete political isolation is an experimental fact. If you support Bolivia, Iran, Hezbollah and North Korea, it is called, has arrived," said Radzikhovsky.
At the same time, he added: "For this reason do not tear your hair out or, conversely, to dance. All this verbiage. It's a shame? Yes. But the practical value for Russia it is not allowed."
As reported in the "Observer", April 12, during the voting in the UN security Council over the draft resolution concerning the use of chemical weapons in Syria, Russia has used its veto power. It was supported by Bolivia. China, Ethiopia and Kazakhstan abstained.
Comments
comments