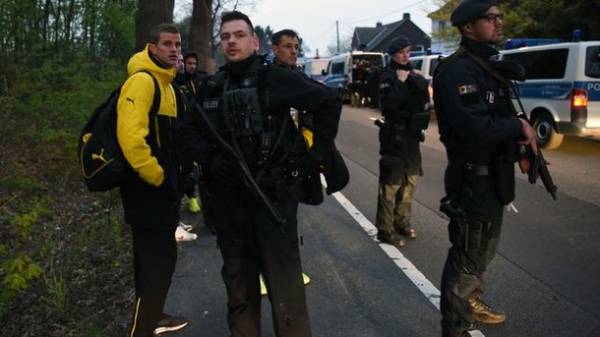 The site of the explosions in Dortmund at the bus of the soccer team "Borussia" was found a note, the compiler or compilers which take responsibility for what happened. This was announced at a press conference the representative of the Prosecutor's office, reports DW. She refused to disclose the contents of the note, saying that law enforcement officials are studying the find.
The Prosecutor said that considering all possible versions of what happened, but so far nothing indicates that the incident should be qualified as a terrorist attack. At the moment, the investigation on suspicion of attempted murder.
The authorities believe that it was a deliberate attack on the command "Borussia", said the head of the police of Dortmund Gregor Lange (Gregor Lange). At the scene were also found one suspicious object, similar to the explosives. Now investigators are checking all the evidence, but details of the incident are not yet known.
As reported, on the eve of Dortmund explosions occurred near the bus of football club "Borussia". Three bombs exploded in the vicinity of the vehicle. One person was injured is a Spanish football player Bartra, who cuts sent to the hospital.
Comments
comments