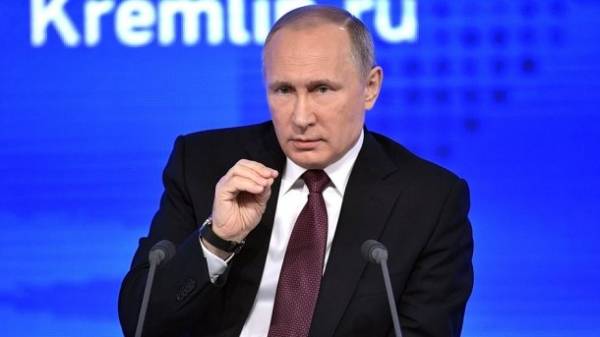 Russian President Vladimir Putin said he will not tolerate in Russia a "color revolution", as it occurs in different countries of the world. He told about it in interview to TV channel "MIR".
According to him, Russia intends to prevent revolution, not only at home but also in the countries of the CSTO.
"We know different theories that are implemented in different regions of the world, lead to serious destabilization in these regions. Of course, nothing this must stop and we will try our best to appropriately behave in Russia and strongly support our partners in the CSTO," – said Putin.
Reference: the CSTO comprises Armenia, Belarus, Kazakhstan, Kyrgyzstan, Russia, Tajikistan and Uzbekistan.
Earlier, Vladimir Putin likened the anti-corruption protests in Russia, Maidan in Ukraine. He also noted that since the mass protests began the so-called "Arab spring".
Comments
comments