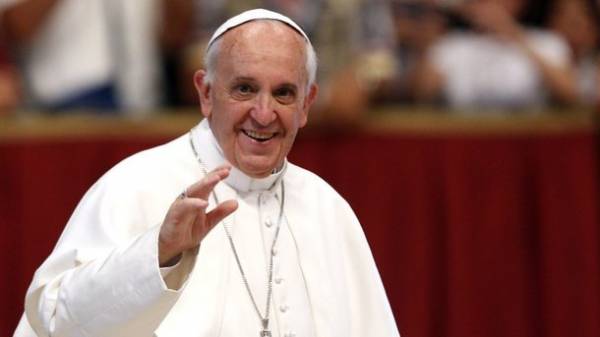 Pope Francis congratulated all people with Easter, but also did not forget to wish peace to war-torn countries, including Ukraine. He said this at the Vatican during his message, transfers RIA Novosti news Agency-Ukraine.
Francis during your Easter message touched on the problem of military conflicts in the world.
"May the Risen Shepherd will be the companion of those who had to leave their land due to armed conflicts, terrorist attacks, famine and repression. In these times he will support the efforts of those who actively work for the benefit of the plight of the Syrian people, victims of war, which does not cease to sow terror and death," said Francis.
IACEE he did not forget to mention the Ukrainian conflict, wishing "Ukraine covered in bloody conflict, to re-find harmony," and asked for God's help in "supporting initiatives aimed at alleviating the suffering of those who suffer its consequences".
"The proximity of the Lord will not leave the people of southern Sudan, Sudan, Somalia and the Democratic Republic of the Congo, who suffer from constant conflict, exacerbated by a terrible famine. May he give peace to the entire Middle East as the Holy land and Iraq and Yemen, said Pope Francis.
Recall that early in the morning today the President of Ukraine Petro Poroshenko congratulated the Ukrainian people with Easter. The President noted that it is especially gratifying that this year's festival has brought together Christian denominations: Orthodox, Greek Catholics, Roman Catholics and Protestants celebrate this huge event in one day.
Comments
comments