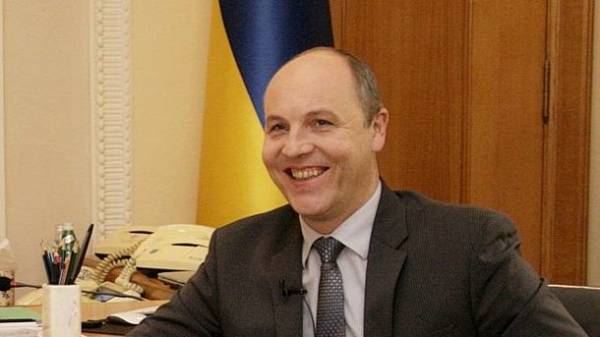 Chairman of the Verkhovna Rada of Ukraine Andriy paruby called the effective work of Vladimir Groisman on the post of the Prime Minister and did not see the need for personnel changes in the government. This paruby, told reporters in the Parliament lobby on Tuesday, April 11.
"I think that today we are not talking about any even personnel changes. Today the team is working cohesively. If there is a need for personnel changes, I think the Prime Minister will address the Parliament and we will discuss this issue", – said Parubiy.
The Parliament speaker has described the work of the Ukrainian government effective and efficient, and appreciated the level of communication between the Cabinet of Ministers and Verkhovna Rada.
"I personally appreciate the work of the Prime Minister Groysman is very positive. I believe that his potential is far from exhausted… I see today in the position of Prime Minister Vladimir Borisovich Groysman as the most appropriate and effective person", – paruby told, answering questions of journalists.
We will remind, the parliamentary majority has not yet raised the question about reformation of the current government, said Prime Minister Vladimir Groisman at a press conference on the results of years of work of the Cabinet.
Comments
comments