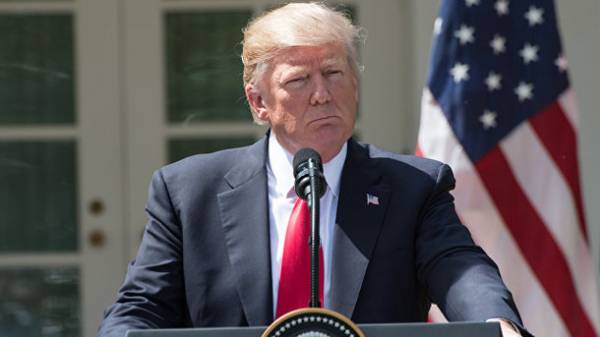 The US President Donald trump said that the administration of former President Barack Obama had to respond to the Syrian regime for using chemical weapons. About this trump said in an interview with Fox News, transfers "Ukrainian truth".
"When I saw how people use horrible chemical weapons, which they have agreed not to use during the Obama administration, but they broke it…
What I did was to make the Obama administration, long before I did it, and you would have had a much better (Syria. – Ed.)", said trump.
"I want to tell you that when I looked at these images, especially when you see them on television, Putin supports a devilish personality. I think this is very bad for Russia and for humanity, for this world, but when you apply gas… against a group of people, and you see these kids… It made the animal", he added.
We will remind, us destroyers USS Porter and USS Ross last week released the 59 rockets at the airfield of the Syrian government forces shirt in response to the chemical attack of Assad's forces this week.
The US President Donald trump said that a rocket attack on the airbase of the Syrian army in HOMS province was made on the basis of "vital US security interests".
Comments
comments