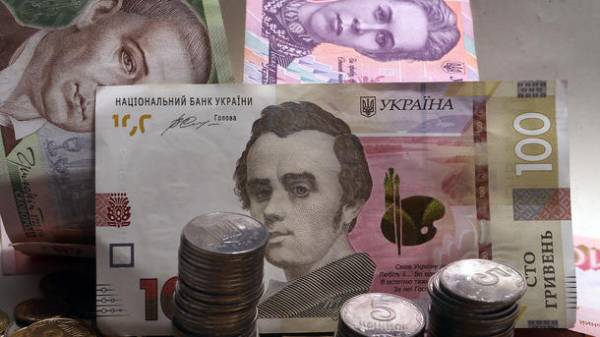 The head of the National Bank of Ukraine (NBU) Valeriya Gontareva has confirmed its resignation. May 10 the Central Bank may be a new leader. However, the statement of the head of the NBU must be signed by the President, and after that the document must be approved by the Parliament. Senior analyst "Alpari" Vadim Iosub sure that despite personnel changes at the NBU, the hryvnia exchange rate this week will continue the trend to strengthen.
What will happen to the dollar
"The market hardly reacted as the IMF loan, and on the resignation of Gontareva, says first and foremost that both news were expected, and did not bring the markets some new information. The balance of demand and supply under the influence of fundamental factors is preserved in the form of a slight excess of supply of foreign currency, which caused the continued slow strengthening of the hryvnia," – says Vadim Iosub.
Last week the official rate fell from 27.02 to 26.97 hryvnia, or 0.2%. Weighted average dollar exchange rate on the interbank market, according to the regulator, during the same period went down from 27.02 to led light bulbs 26,95 hryvnia, or 0.3%.
Analysts of "Alpari" predict: a smooth mounting of the hryvnia this week will continue. Official dollar exchange rate of the NBU and the dollar on the interbank market will decline closer to 26,9 hryvnia. Cash dollar in banks will be quoted at 26,7/27,0 hryvnia.
What will be remembered for the head of the NBU Gontareva
"The same facts regarding monetary policy and developments in the banking system during the last three years, received from various observers and experts the opposite assessment," – said the expert.
For example, some call the triple devaluation of the hryvnia failure, while others believe that it is possible to move to inflation targeting and a floating exchange rate that will allow the economy to respond flexibly to changing external conditions.
"Someone blames Gontareva fact that when it lost the license (in fact, burst) for about 90 banks, but these same processes can be called cleaning the Augean stables – the banking system – from the previously accumulated problems," the expert adds.
The introduction of administrative restrictions on the foreign exchange market in 2014, on the one hand, allowed us to avoid the collapse of the financial system during the actual war, with another – to stimulate the gray and black currency market. However, recently we have seen a consistent cancellation of these restrictions.
"As an unconditional merit of the NBU is possible to note the quality of interaction with the IMF under the program of expanded financing. The IMF periodically made complaints to various state authorities about the pace of agreed reforms, and even their sabotage, but never by the addressee of such claims was not the national Bank. In General, the leadership of Valeria Gontareva, we evaluate positively, and the majority of the claims to her look politically motivated and unsubstantiated," says Vadim Iosub.
Comments
comments