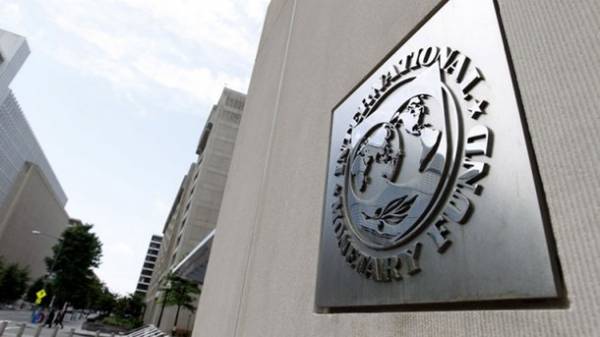 Meeting of the Board of Directors of the International monetary Fund (IMF) on the third revision of the cooperation program with Ukraine scheduled for 20 March. On this day, March 9, the official representative of the Fund Jerry rice.
"The Board of Directors meeting scheduled for 20 March," – said rice during a traditional briefing in Washington.
In addition, rice confirmed the visit of the Minister of Finance of Ukraine Alexander danyluk in the Fund during the current week, during which the Minister met with the first Deputy managing Director of IMF, David Lipton and other representatives of the Fund and discussed the future policy of Ukraine.
"The main goal of the cooperation programme is to assist Ukraine to overcome the difficult situation and to return to sustainable economic growth. If we talk about pension reform, it is crucial for the sustainability of the pension system and to ensure the provision of decent pensions. We, together with the Ukrainian authorities, working to develop a pension system," – said rice.
In turn, the Ministry of Finance today reported that the text of the Memorandum on economic and financial policy of Ukraine will be made public after the meeting of the Board of Directors of the IMF.
As reported, the updated Memorandum between Ukraine and the IMF contains including provisions for pension, land, banking and other important reforms, said Finance Minister of Ukraine Oleksandr danylyuk.
We will remind, the head of the National Bank of Ukraine (NBU) Valen Gontareva has not ruled out his resignation after signing the Memorandum with the IMF
On Saturday, March 4, the IMF mission announced the approval of updated Memorandum on economic and financial policy of Ukraine. It is expected that the Fund's Board of Directors will consider this issue in the second half of March.
As you know, the signing of the Memorandum on economic and financial policy program EFF extended Fund allows the Fund to consider the allocation of the 4th tranche of 1 billion US dollars.
As stated by 1 March, a member of the NBU Council Vasyl Furman, the next tranche of the International monetary Fund will be provided to Ukraine in March, but the economy needs to attract funds of domestic investors.
Earlier Gontareva predicted the receipt of the next tranche from the International monetary Fund in late February or early March.
The website "Today" to figure out what the IMF can demand from Ukraine, and how this will change the lives of ordinary citizens. Retirement age, by the way, there will be no raise.
Ukraine and the IMF in March 2015 signed a Memorandum of economic and financial policies which the country should undertake in the framework of the extended Fund (EFF). The entire program provided Ukraine with about $ 17 billion of which have already been allocated 7,7 billion dollars.
So, in September 2016 after a delay of a year, the IMF approved the granting Ukraine the third tranche in the amount of one billion dollars.
Comments
comments