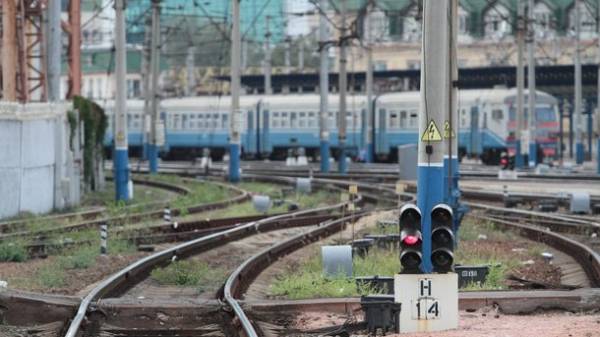 PJSC "Ukrzaliznytsia" in connection with the growing demand of passengers for transportation during the Easter holidays has appointed an additional train class "intercity+" №707/708 Kiev – Przemysl. This was reported by the press service of the UZ.
Doppest will run composition of the high-speed train Hyundai Rotem Kiev and Przemysl 12, 13, 14, 17 and 18 April.
According to the Chairman of the Board of PJSC Adalbert Balchune, today the railroad there is a significant demand for travel trains "intercity+" to Poland, and not only for the holidays.
"We see that the number of those wishing to travel by rail in Europe is growing. Especially now, with the prospect of a visa-free regime with Europe. Therefore, we are actively working on new international destinations for passengers," he said.
Train No. 707/708 Kyiv – Lviv – Przemysl will depart from Kiev at 12:24 and will arrive in Przemysl at 19:03 (local time) with stop in Lviv at 17:41.
Back from Przemysl train will depart at 20:20 (local time) and will arrive at the station Kiev-Passenger at 05:23. The train will proceed with a stop in Lviv at 23:22.
The schedule is developed taking into account the possibility of transplantation at the station Przemysl train No. 707 Kiev – Przemysl train No. 33714/35170 Przemysl – Krakow – Warsaw – Gdynia, who will travel from Przemysl at 21:48.
Back passengers of the train №8305 Warsaw – Poznan – Wroclaw – Krakow – Przemysl, who arrives in Przemysl at 19:22, will be able to continue their journey by train No. 707/708 Peremyshl – Kiev.
We will remind, earlier to the Easter holidays , "Ukrzaliznytsya" appointed 10 additional trains to popular destinations. Also Easter was appointed dopiest No. 298 Kherson – Kiev.
In addition, BONDS began to appoint additional trains for may holidays.
Comments
comments