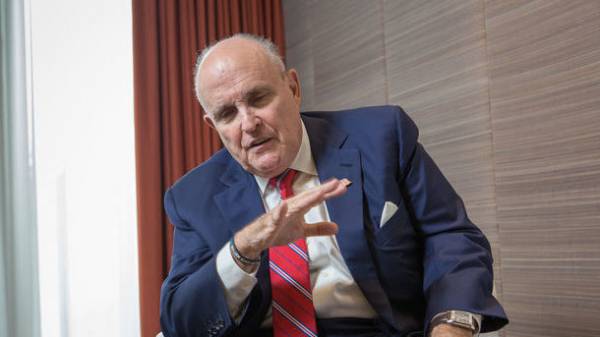 The liberation of Ukraine from Russian occupation is one of the most important priorities for the United States, said adviser to the President of the United States Donald trump on cybersecurity, former new York mayor Rudolph Giuliani.
"Ukraine is free from Russian occupation was one of the important interests of the United States, and trump will insist on the interest and will to achieve it," said Giuliani in an interview with "New Time".
He did not agree with the view that the administration trump shows itself very soft in relations with Russia.
According to Giuliani, the impression of softness towards Russia may emerge some reviews of trump during the election campaign. However, as emphasized Giuliani, trump, as President, more deeply penetrate into the essence of international relations. As an example, he cited Syria, which obviously is an ally of Russia.
"Trump was ordered to bomb the Syrian military base, and it is clear that the interests of the United States he places far above the interests of Russia", – said the adviser to the President of the United States.
Recall that next week to be held the first meeting of the presidents of the United States and Ukraine Donald trump and Petro Poroshenko.
Comments
comments