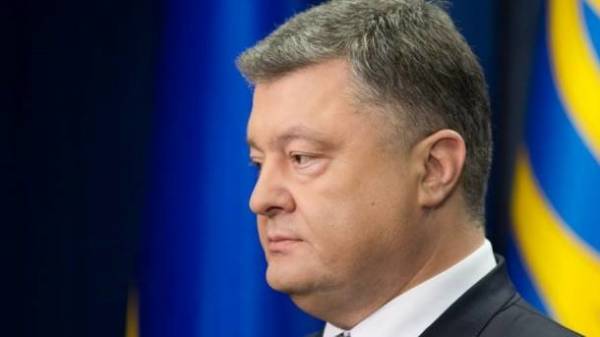 The President of Ukraine Petro Poroshenko intends to propose to introduce quotas for Ukrainian language in the broadcast of the TV channels, as was previously done on radio stations. He said this during the ceremony of awarding of the Shevchenko prize, reports 112.ua.
He noted that earlier it was called on TV channels to take up the Ukrainization of its broadcasts, but they did not listen…
"Step by step, the share of Ukrainian language in the educational process increases. I want to emphasize that I will soon propose to apply this technology to the TV, where the presence of the Ukrainian language is unacceptably low. Last summer, I turned to the television industry, urging them to organize themselves in this matter. Unfortunately, not all I said. Now he needs to tell the legislator", – said Poroshenko.
According to the President, due to adopted law on quotas of Ukrainian language on the radio has managed to achieve significant results in the spread of Ukrainian songs and Ukrainian language.
As reported, November 8, 2016, the law on quotas for songs in the Ukrainian language on the radio was in force. According to the law, a minimum percentage of songs in the Ukrainian language shall be 35% of the total during the day, in particular in the range from 7:00 to 14:00 and 15:00 to 22:00.
So, a month ago the national Council of Ukraine on television and radio broadcasting fined LLC "TV and radio "Chanson" on the 126 th and UK of "SHOOTING gallery "YUTAR" (broadcasts under the logo of Kiss FM, both Kiev) on 216 thousand UAH in connection with the violation of the law on the implementation of quotas on the volume of the songs and conducting a broadcast in the Ukrainian language.
Comments
comments