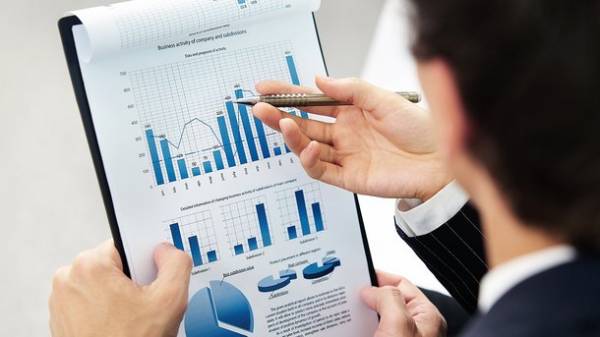 Today, Finance Minister Alexander danyluk presented a bill to create a body for combating financial crime. The bill was developed by the Ministry of Finance jointly with the working group organized by Prime Minister Vladimir Groisman.
It is expected that the new service would replace the tax police, which was officially abolished by the law on state budget for 2017.
"This situation is very suitable proverb "there would be no happiness, Yes the misfortune has helped". Let's face it: the deputies have abolished p. 134 Tax code almost by accident. But this accident can and should be used to reduce the repressive apparatus of the fiscal service", – said the expert of the National Institute for strategic studies under the President of Ukraine Vasyl Yablonsky.
According to the expert, announced by the Minister of Finance of innovation – the replacement of the power approach is more analytical, and also about reduction of the staff of the new service compared to the tax police from 15,000 to 2500-3000 people – deserve attention and support.
"The creation of the financial investigation service is clearly in line with a successful tax practice the European Union. But it is important that the new structure is not degenerated to the tax police, which is now engaged in absolutely everything – including those used in corporate conflicts – in addition to his main task," warns the President of the Ukrainian analytical center Alexander Okhrimenko.
"I want to remind you that the creation of a new financial investigation service is one of the requirements of the International monetary Fund, which took over the Ukraine. And this demand should be met. In addition, the establishment of the service was said in the coalition agreement", – the doctor of economic Sciences Vyacheslav Potapenko.
But the key factor, according to experts, is the relatively low efficiency of the current tax police.
"85% of cases open for evasion from payment of taxes, was closed for lack of evidence. The tax police spends more than it brings to the state budget. For example, in 2015, for the salaries of employees of tax police it has been allocated UAH 600 million. Thanks to the work of these employees in the budget were mobilized only 521 million UAH", – says the statistics Vyacheslav Potapenko.
"We understand that the tax police practice, his work discredited, and discredited raids not against big business, against private entrepreneurs. They received the most damage from the actions of the tax police," explains economist, expert at the Kiev international economic forum Andrey Blinov.
According to the economist, the new law and the new services should be based on the principle of innocence of the taxpayer.
"A financial investigations service should be primarily interested in the activities of the largest taxpayers. After all, 10% of the largest corporations in the country give more than 90% of the taxes," recalls Andrei Blinov.
Comments
comments