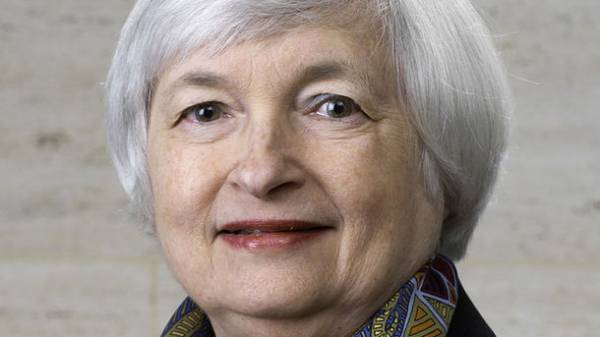 Objective data show that the US economy is finally out of the crisis, achieved goals for unemployment, inflation and consumption, therefore, the Federal reserve system (fed) must continue the policy of stabilization in the region of a rate hike, but as hurry up and wait, this process can not be, said the head of the fed Janet Yellen on Monday, — quotes its words "RIA Novosti".
Thus, she confirmed that fed on the results of the data will continue the policy of stabilization in the framework of the previously announced plan. Yellen noted that, for example, inflation was already over 2% (2.1%), the unemployment rate fell below 5% (or 4.5%).
"We have achieved all that has been entrusted to us by Congress… the US Economy is doing well," she said.
"But we must be sure that we are in a stable condition. You cannot press on the gas and accelerate policy tightening… And won't wait too long. If the economy overheats, we don't want to be at a position where it will have to accelerate this process," she said.
The last time the open market Committee, the fed raised the benchmark interest rate to 0.75-1% per annum from the previous level of 0.5-0.75% in March. The fed expects two more rate hike in 2017.
Comments
comments