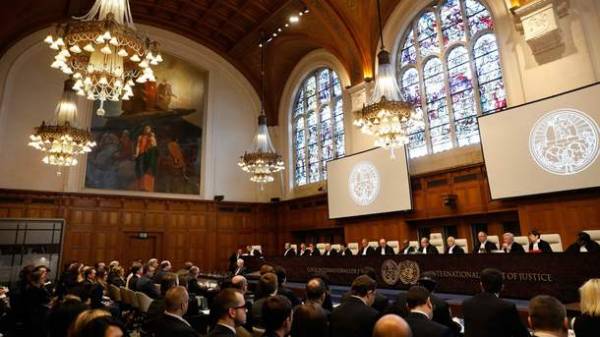 The Ministry of foreign Affairs of Ukraine has decided to transfer to the international court of justice all diplomatic note handed over to the Russian side after the aggression of the Russian Federation. This was announced in a speech in the Hague, one of the participants of the Ukrainian delegation, the American lawyer David Zinc, reports "European true".
According to him, Ukraine agreed to pass this correspondence, which is not public, due to false accusations by Russia that Ukraine did not provide the RF specific claims.
"Mr. Rogachev (Russian representative) said that Ukraine would not provide Russia with specific cases of violations. He says that each document contained only General things. However, he has not provided the court all documents of diplomatic correspondence", – said Zionts.
"We were not going to fill up the court so many documents. But in response to the charges we have brought today to the court with the other notes" – he said.
We will remind, on January 16, 2017 Ukraine filed a lawsuit in the international court of justice, which stated that the Russian Federation violated the international Convention for the suppression of the financing of terrorism by supplying weapons to terrorists in the Donbass, and the Convention on the elimination of all forms of racial discrimination, expanding a campaign of discrimination against non-Russian communities residing in the occupied territory of the Crimean Peninsula, in particular, communities of ethnic Ukrainians and Crimean Tatars.
Comments
comments