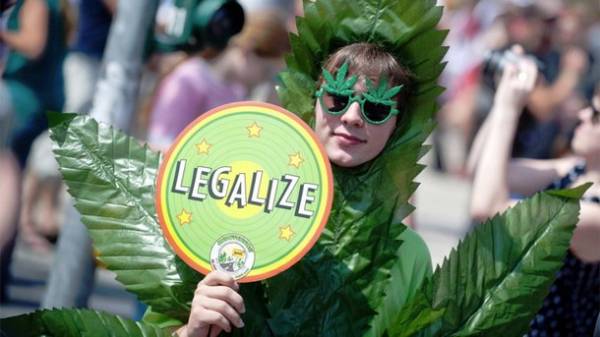 In Germany, residents of 26 cities protested for the legalization of marijuana in the country. According to Deutsche Welle, this year's event "Global March for marijuana" is held under the slogan "Legalization makes sense". It involves including people of Berlin, Stuttgart, Munich, Cologne and düsseldorf.
The event annually organizes the "German Association for the legalization of cannabis". According to the head of the Association, Georg Wurth, the legalization of marijuana would allow the state to more taxes and create new jobs. Also the Association considers that in this way we could avoid more than 180 thousand criminal cases which were opened in 2016.
Earlier, the Bundestag adopted a law that allows seriously ill patients to obtain cannabis on prescription. Prior to the adoption of the new law in the country made exceptions in individual cases. In Germany, the cultivation, trade and possession of marijuana is punishable by law. For its legalization in the country are, in particular, representatives of "Green" and Free democratic party of Germany.
Comments
comments