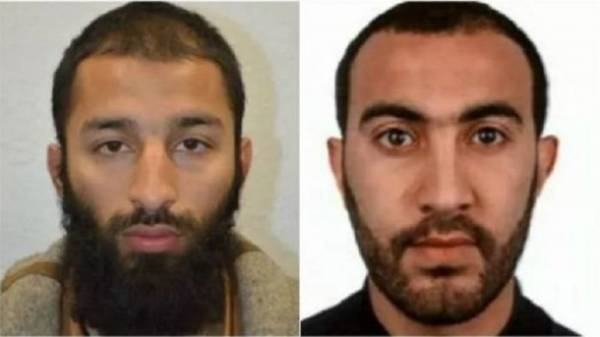 London police announced the names of two of the three perpetrators of the terrorist attack on 3 June. This is the BBC.
Thus, according to Scotland Yard, among the attackers was a 27-year-old Hiram shazad butt and 30-year-old Rashid, Redouane. The name of the third member of the attack has not yet named.
BATT was originally from Pakistan and had a British passport. The origin of Redouane remains unknown.
"Hiram chased BATT was known to police and MI5. However, no evidence that this attack was planned, it was not. Another striker – Rashid, Redouane – before special services was not known," said the Scotland Yard.
We will remind, on the night of June 4, on London bridge, the van had run into people at the same time near the massacre occurred and another incident.
In the UK police said that the incidents on London bridge and borough market-market qualified as terrorist acts.
The attack killed 7 people. In the hospital were 48 persons, 21 of them in serious condition.
Comments
comments