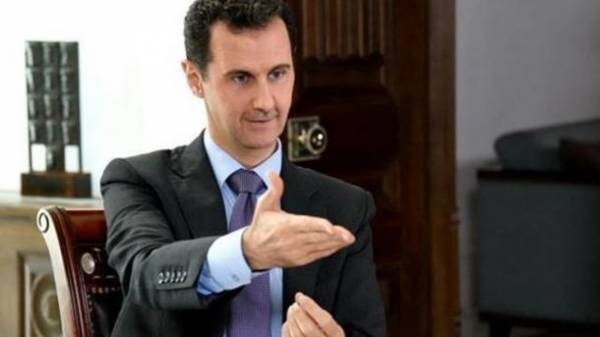 A Spanish court began hearing trial testimony on the issue of possible war crimes committed by Syrian President Bashar al-Assad. This was reported April 10 Associated Press (AP).
The lawsuit was filed by a Spanish citizen who reported that her brother, allegedly kidnapped and tortured by the Syrian authorities, and then executed in 2013.
During the meeting, she said that her brother worked as a truck driver and had nothing to do with the Syrian opposition.
In addition, according to the plaintiff, the family found the dead body of images that were smuggled out of Syria and distributed by one of the photographers. The name of the photographer is not called.
Thus, this was the first criminal case brought before a foreign court against Syrian leader Assad, notes AP.
We will remind, on 7 April the US Navy ships stationed in the Mediterranean sea, struck by Tomahawk missiles at the air base Syrian government forces. In all there were more than 50 rockets that were aimed at the runway, and aircraft Parking and refueling facilities.
Such measures, as explained by the President of the United States Donald trump, was caused by Sulayem to prevent the spread of chemical weapons, which supposedly was used by Syrian Pro-government troops.
Back in January of this year, the defense Ministry reported that in Syria created a unified air defense system. "Together with the forces and means of antiaircraft defense of the Russian troops in Syria on the basis of modern s-300 and s-400 created a unified air defense system, providing reliable cover objects, both on land and at sea".
Comments
comments