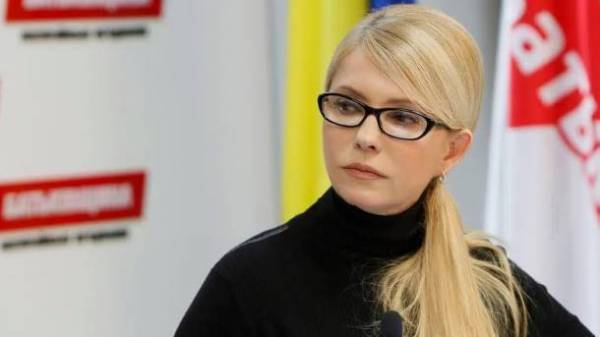 Faction "Fatherland" will not support any of the candidates for the position of head of the National Bank, which President Poroshenko will submit to Parliament. The journalists said the Chairman of the faction Yulia Tymoshenko, reports "UKRINFORM".
"I'm just saying that our faction, our party will not vote for the following Poroshenko's candidacy for the head of the national Bank, whether the candidacy may be," she said.
As you know, today, April 10, Gontareva has officially announced his resignation. The statement of Gontareva must be signed by the President of Ukraine Petro Poroshenko, after which it will be considered by the Verkhovna Rada.
Resign Gontareva is may 10, notifying, according to the rules for a month. However, if the Verkhovna Rada voted for the dismissal of the NBU Governor earlier, Gontareva leaves post according to the decision of Parliament.
Comments
comments