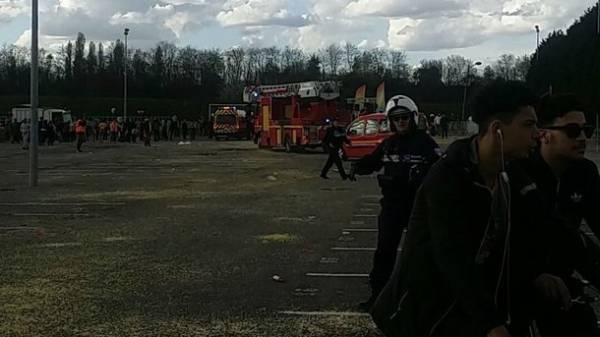 During carnival in the commune of Villepinte in the suburbs of Paris, an explosion occurred, which injured more than 20 people, reports UNN with reference to Express.
Media informs that, according to preliminary data, the event was not a terrorist attack – the cause of the explosion was an accident case. The explosion occurred at the moment when he was supposed to set fire to an effigy made of straw and wood. On the site of the incident are the police and rescuers.
At least 20 wounded after a huge explosion at #Villepinte"s carnival, #France. pic.twitter.com/zUAVg64qwC via @GlobalZarfati
— ARnews 1936 (@ARnews1936) April 1, 2017.
Recall, March 16 in the office of the International monetary Fund in the heart of Paris exploded letter. While minor injuries to the face and hands received the employee of the Fund, which opened it.
Comments
comments