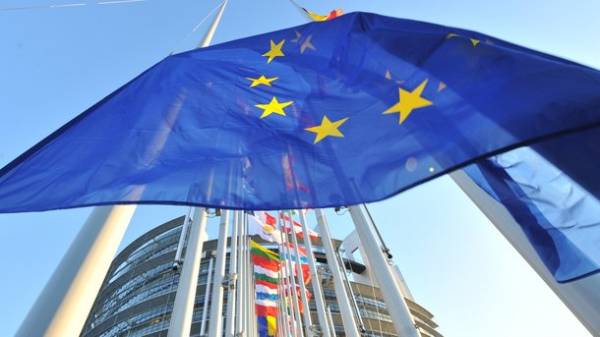 The Minister of foreign Affairs of Ukraine Pavlo Klimkin said that Ukraine should become a member of the European Union, not to be a country – supplier of agricultural products and labour. He told reporters in Brussels.
The Minister noted that after the introduction of a visa-free regime for citizens of Ukraine in relations with the EU, Ukraine's European integration is not going to stop.
"It's nice when in the pocket have a biometric passport, and of course, you cross the border, but now needs to work on ambitious ideas. I believe that absolutely can not stop. You can, of course, by telling ourselves how well we have done what we have achieve, but I believe that this is not a reason to celebrate. This is a reason to move on," – said Klimkin.
"I think, like all Ukrainians, that Ukraine must join the European Union and the purchase is gradual, of course – all the benefits of the four freedoms," – said the Minister of foreign Affairs of Ukraine.
In his opinion, accession to the EU Ukraine needs a clear plan, which Ukraine must "harmonize with the European Union and to understand where we will help."
"But the logic needs to be ambitious than to clearly say that in the future we see this as an ambitious goal, and now we have to move on. If we ask a less ambitious goal, we will always put ourselves in a situation where we will deal with separate issues. We should be the ultimate goal. It is, of course, must be achieved through a clear understanding of what to do," said Klimkin.
According to the Minister, "if we don't do now for European reform, which are incorporated in the Association Agreement, if we do not use these opportunities, in the end, we can expect the fate of the country, which is a supplier of agricultural products and labour."
"Or we go by Association, performing all necessary reforms and going the European way, or is it the other way. And I think that we have to choose the European path and European Union", – said the head of the foreign Ministry of Ukraine.
Recall Klimkin also said that the foreign Ministers of countries-EU members at an informal luncheon "Friends of Ukraine in the EU + Ukraine" agreed on the continuation of sanctions against Russia.
Comments
comments