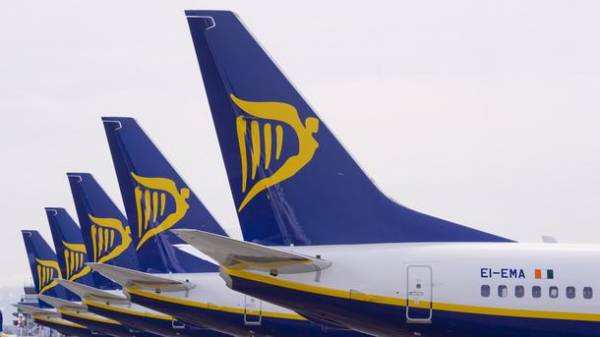 The Ministry of infrastructure prematurely promised Ryanair flights from Boryspil. Thus, the Agency in March, signed a contract with the low-cost airline, which was listed airport "Borispol". While negotiations with the airport began after the announcement of flights from it. It introduced Ryanair misleading, said Director of consulting company Friendly Avia Support company Oleksandr Lanetskiy. The mistake was that the Ministry of infrastructure from the beginning appeared to be the only negotiator.
"In Sweden, a number of public airports are run by the same company and they talks one Manager. In Spain's 46 airports are managed by one structure and only Manager for the 46 airports is negotiating with Ryanair. I think the airline and then mistakenly decided that since we have two state of the airport, then they can be one person as the negotiator. Again, the Minister took on these responsibilities – that he can speak for the airports. Although his official duties he cannot do it in any way. It turns out, our Ministry was misled by Ryanair. Ryanair has decided that he has signed with the Minister of Treaty. But the Minister cannot do so. He thinks Ryabikin –direct subordinate of the Minister, although it is not. The negotiations were doomed from the beginning, " said the Lanetsky "Today".
Recall, Ryanair believes that the "Borispol" has violated the agreement reached in March this year, the Ministry of Infrastructure with airport officials.
"We regret that the airport in Kyiv showed that Ukraine is not yet sufficiently Mature or reliable place to invest powerful fleet Ryanair", – commented on the decision of the chief commercial officer (CCO) Ryanair David O'brien (David O'brien).
We will remind, the Director of "Borispol" has refused to sign an agreement with the Irish airline because of the excessive demands of the air carrier, that violated the law. The Minister of infrastructure Vladimir Omelian already declared intention to dismiss the General Director of the airport "Borispol" Paul Ryabikina for the failure of the contract.
Comments
comments