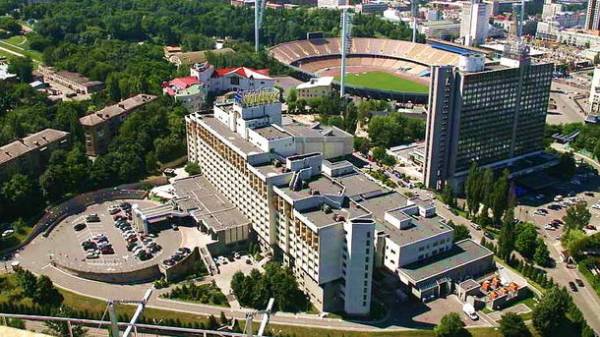 The auction for the sale of 100% shares located in the center of Kiev "President-Hotel" has broken from-for absence of buyers.
"The auction was not held due to lack of bids from potential buyers," – said "Vedomosti privatization".
The auction was announced on 21 June and is scheduled for July 25. The initial price of sale of shares is 323,142 million.
Among the conditions the winner was to preserve the core activities of the "President-Hotel" for at least five years and prevent the dismissal of employees on 1 April this year there were only 12 people.
SEE ALSO
For large-scale privatization in Ukraine needs to change the laws.
In the previous attempts by the SPF to carry out privatization of "President Hotel" at the end of 2015, the starting price of 100% of its shares was determined on the level 330,11 million. The intention to buy the hotel then said, "global Real estate Group Ltd." (Kiev), LLC "Deaton KOMPANI" (Sumy), as well as OOO "L. A. R. K." (Odessa) is a minority owner of the share in SK Kvadr.
However, SK Kvadr filed a complaint with the District administrative court of Kyiv, which was satisfied that disrupted the competition. Kyiv administrative court of appeal only at the beginning of August 2016 granted the appeal of the SPF and quashed the decision of District administrative court of Kyiv on the recognition of unlawful orders of the Fund on the privatization of the hotel.
Comments
comments