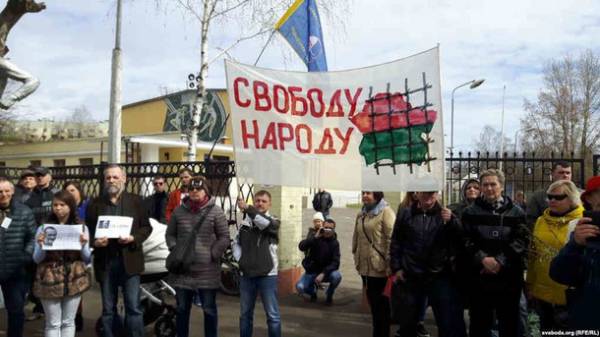 In the Belarusian Bobruisk 9 April, the authorities permitted the rally, which participants demanded the cancellation of the decree "On the prevention of social dependency", and the release of detainees during the previous action of the activists.
About it reports Radio Freedom.
People gathered in front of the entrance to the stadium factory "Slavyanka" in Bobruisk, they brought banners reading "Basta", "the People demand respect", "something's wrong", "We need to work at home", "Beavers are not slaves".
Participants of the rally expressed their indignation at the actions of officers who detained people on March 26 in Babruisk.
"We don't believe in improvements and changes to this decree. We demand the complete abolition. March 26 only in Babruisk, was detained about 40 people. We want the authorities apologized to them," said labour activist Galina Smirnova.
The decree of Alexander Lukashenko, "On prevention of social dependency" in the nation and was nicknamed the "decree on the parasites". Against it signed the petition 60 thousand Belarusians. Belarus is the only country in the world where the unemployed take the tax. The law does not apply to registered persons who are looking for work, Housewives, farmers and individuals operating in Russia. Officials say that only about 10 percent of the 430 thousand Belarusians still have to pay taxes.
Comments
comments