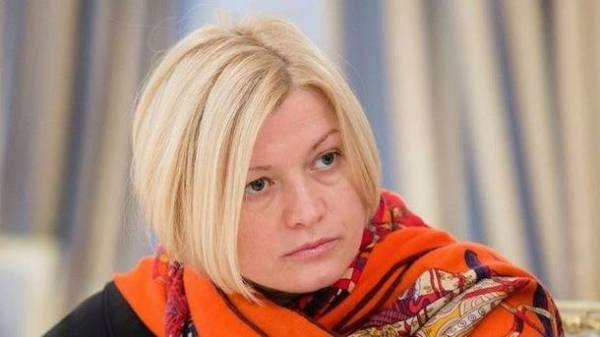 Due to the Minsk agreements of February 2015 managed to stop a major Russian offensive in Ukraine and to help to revive the Ukrainian army. This was stated by Vice-speaker of the Parliament, the representative of Ukraine in the humanitarian sub-group of the Trilateral contact group in Minsk Irina Gerashchenko, reports 112.ua.
According to her, many criticized the document helped to stop a full-scale offensive of the Russian troops in Ukraine.
"I think you should all be aware that the Minsk agreements, which today are very often criticised, they are, in fact, a key made for Ukraine – managed to stop a full-scale offensive in the Ukraine and managed to stop the shooting of Ukrainian soldiers. It was very important that the Ukrainian army during that time could be formed, to strengthen its position, the Ukrainian army was able to build muscle during this time," said Gerashchenko.
Recall that the second Minsk agreement of 12 February was two years old. During this time, and failed to halt the conflict in the East of the country, but managed to avoid a full-scale offensive. Now there are a lot of supporters that the agreement "Minsk-2" needs to be changed.
In turn the President of Ukraine Petro Poroshenko urged not to believe those who sharply criticized the Minsk agreement. According to him, the political paragraphs of the document can be implemented only after the obvious and undeniable progress in terms of security.
Comments
comments