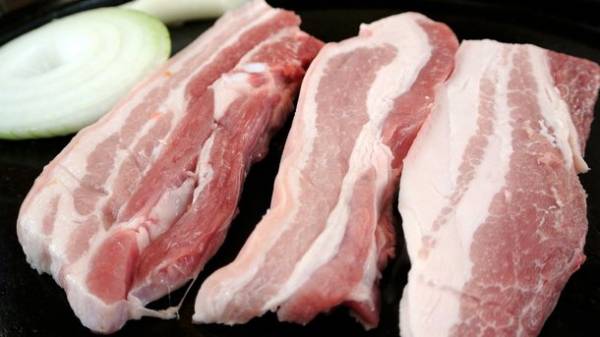 At the end of the first quarter of this year, a significant market for Ukrainian pork remains Georgia, where directed 78.5 per cent of pork exported from Ukraine. This reports the analytical Department of Association "the Pig producers of Ukraine".
Kazakhstan took the second mark according to priority, with 12% of exports of pig meat.
For the first month of spring in the three major markets have returned and Hong Kong.
"Importers from the country are showing great interest in pork products from Ukraine: front and rear pork legs, stomachs, ears. For this part of the individual operators of the meat market and just traders to literally "hunt". While the representatives of meat processing enterprises more glad of such traders ' appetite for pork carcasses and cuts," said analyst Alexander Bondarskaya.
In the first quarter of 2017, the foreign trade balance of Ukraine on trade of fresh, chilled and frozen pork is almost 2.5 million dollars.
We will remind, earlier experts predicted a serious rise in prices of pork, including due to outbreaks of African swine fever in Ukraine.
Comments
comments