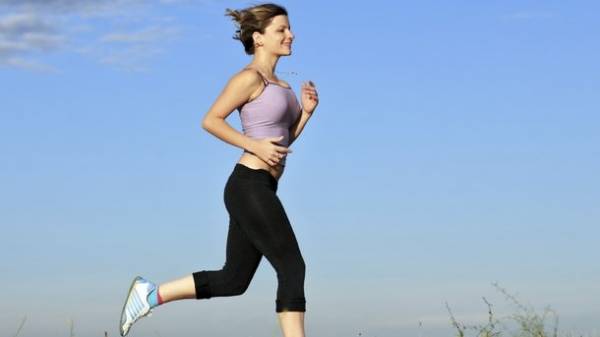 Running is the most accessible sport. And spring is the perfect time to begin to deal with them: dry, warm, light, and motivation to get in shape for the summer are particularly strong. In theory, for Jogging does not need anything special — just take and run. But in practice, you should definitely pay attention to the clothes and shoes to get a good result, and not to ruin health. What to look for when choosing equipment, we were told the coach the cross-country club Runner Guide Alexander Hadiko and sales sports shop Alina Velichko.
CLOTHING: TITSY AND "HOLEY" T-SHIRTS
Clothing should be light, loose and comfortable — not to slide and not twist. For more sports uses a special synthetic, which quickly absorbs and evaporates moisture from the body. On this fabric visible small holes or breathable insert with perforation. Pay attention to the seams — they should be flat or not at all. Jogging pants are Taitsy (before they were called "velosipedni" or "leggings"). This form-fitting model with enhanced aerodynamic properties, which is important for speed. Although you can run in any pants or shorts, the main thing — not too spacious.
If you are going to run in the evenings, choose a model with reflective panels to make you well saw drivers. Models t-shirts or shirts can be anything, but girls should prefer shirts or t-shirts 2-in-1 with sewn inside top, which supports the chest.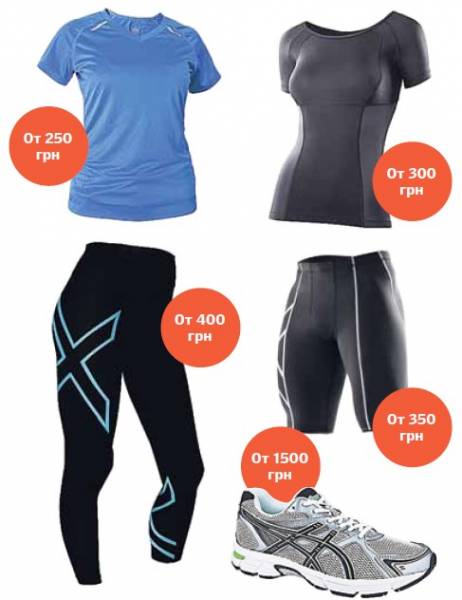 SHOES: DEPRECIATION AND RECRUITMENT FOR SCIENCE
For running it is important to choose the right running shoes. Beginners who are overweight should choose cushioned models that will protect the joints and knees from stress injuries. But experienced athletes for long distance running suitable "maratonci" — lightweight running shoes thin soles. Choose a model in half a centimeter more it would help to avoid blisters and rubs. Also decide where you will run — on the rubber coating of the arena, rough terrain or asphalt. For each coverage has a type of shoes with different soles, cushioning and protection.
FOR SCIENCE. Select the shoes using the test — video on the treadmill. The test determines the method of setting the outer part of the foot during running and walking. For example, the flatfoot foot littered the inside, and needs to be stabilized with the elastic inner part of the Shoe and rigid fixation.
COMPRESSION AIDES
Light industry has stepped so far that even the running clothes helps to win. Now popular among sportsmen well-fitting body compression garment of thick elastic material. Its task is to support the muscles, which helps to better feel every movement. Clothing reduces their microreserve, and even after an active workout soreness will be less. Moreover, this fabric gives a little better performance and efficiency in energy consumption. Costs — from 500 UAH per unit.
LUGGAGE, THE PULSE AND MUSIC
BAG ON THE BELT. To take player, keys, and phone (to take more still not recommended), you will need a special bag on the belt. Cross-country bags differ from classic "Bannock" that tightly covers the waist and is made of stretchable material. Price: from 150 UAH.
The heart rate MONITOR. It is necessary for those who are professionally engaged in sports and wants to control the functioning of the heart and its capabilities. There are two main types of heart rate monitors chest straps with sensors that are highly accurate, and the watch heart rate monitors. Price: 1500 UAH.
PLAYER. If you can't imagine sports without favorite music, pay attention to the special sports players. As a rule, they are made in the form of headphones, to avoid confusion in the wires. In some models there is a function that enables you to listen to not only music, but the sounds of the world. Price: from 400 UAH.
Comments
comments