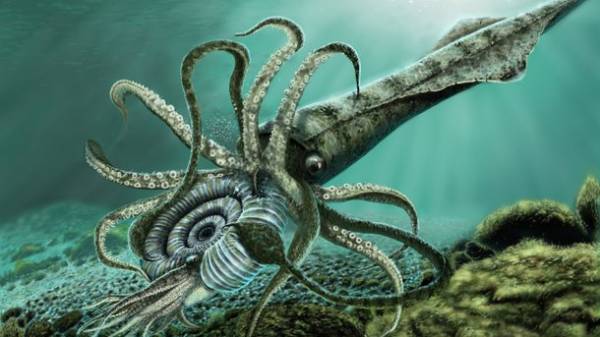 The improvement of one of the Moscow streets of Moscow for a while to become archaeologists: instead of the usual black soil here was brought the clay of the Jurassic period – National Geographic.
The clay of the Jurassic period brought on scherbakovskaya street in Moscow's Izmailovo district. In clay soil contains a large amount of prehistoric fossils, mostly clams Ammonites and belemnites that lived in the sea, located on the territory of Moscow and Moscow region. These animals became extinct in the late Cretaceous period, about 65 million years ago, along with dinosaurs.
Scroll right
Experts already took the most valuable exhibits on the research, but the inhabitants of the Russian capital has a chance to find the remains of shellfish and other inhabitants of the ancient world. Fossil lying on the lawn near the house No. 50/20.
As the representative of the Fund "Archeology", Oleg Markov, clay with well-preserved remains of fossil, apparently brought from a nearby quarry. Such deposits of Jurassic clays are located at a depth of from 2 to 700 meters in the suburbs. Such clay under the topsoil are sometimes imported for landscaping lawns, so find ancient fossils in other parts of Moscow.
Scroll right
Comments
comments