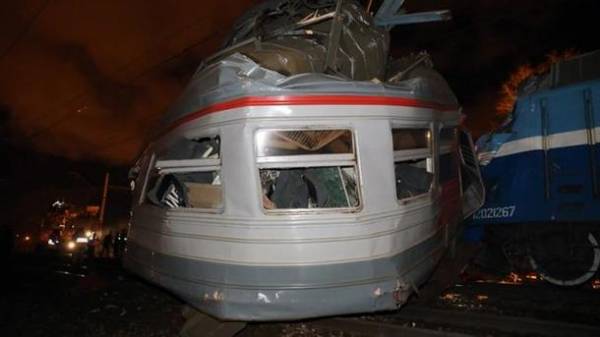 Russia's investigative Committee notes that the collision of trains in Moscow could have happened due to brake failure.
Yet what about emergency braking to avoid hitting a pedestrian is not yet confirmed.
"Currently actively tested all possible versions of a collision. The results of initial investigations including after questioning the drivers, the version that the emergency braking locomotive crew for the trains used in order to prevent arrival on the pedestrian, not confirmed, and was due to the failure of its braking system. In order to verify this release, the investigators have seized documents for service composition", – told in the message.
Recall that on the evening of 8 April, on the stretch of stations Fili-Kuntsevo-2 of the Belarusian direction of the Moscow railway there was a collision of trains on the route Moscow-Usovo, moving behind him a passenger train message "Moscow-Brest".
The collision injured more than 50 people, 12 of them were hospitalized. The rails came off the locomotive of a passenger train and 3 train.
Upon collision opened a criminal case under part 1 St. 263 criminal code (violation of safety rules of movement and operation of railway transport, entailed causing of a large damage).
Comments
comments