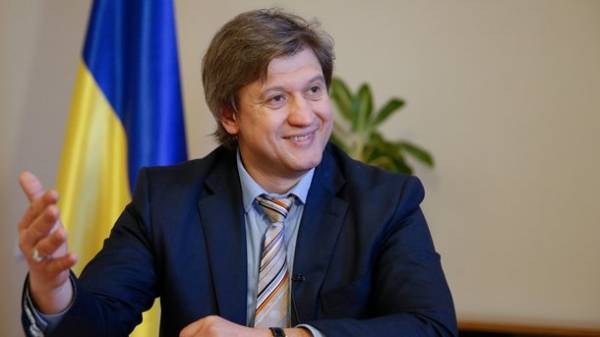 The Ministry of Finance of Ukraine by the end of this week will agree with the IMF mission working in the country, the project of pension reform. This was announced by Finance Minister Alexander danyluk at a briefing in Kiev.
"I think that before the end of the work of the IMF (until the end of the week – Ed.) we all agree," – said the Minister.
According to the Prime Minister Vladimir Groysman, the pension reform, which the government together with the coalition will make to the Parliament, to answer a few questions:
You need to build a fair pension system, said Groisman. "Can not be below 85% of pensioners levelled to live on the minimum pension", – said the Prime Minister.
The government needs to focus on the medium term. "I would like to 2024 is the fact that today we have a deficit in the pension Fund of 140 billion we would have gone out and said that the pension Fund deficit is equal to zero or approaches zero. Reducing the deficit will allow us to invest in pensions and in the quality of life of Ukrainian citizens", – said the head of the Cabinet.
Pension reforms should provide an opportunity to raise pensions to citizens. "We propose October 1 to raise pensions to Ukrainian pensioners", – said Groisman.
"Mechanisms for the following. Modernizing pensions will be fully associated with what fees we were paying. It must be absolutely agree a fair system. We considered including the reduction in the deficit of the pension Fund this year. I can say that our projections show that to perform all of these tasks we can," he added.
We will remind, on may 1, Ukrainians can expect the indexation of social standards. So, the minimum pension will grow from 1247 to 1312 hryvnia, and the cost of living – up to 1544 1624 hryvnia. As a result of rises all payments that are tied to the subsistence level.
At the same time, the minimum wage this year to boost more not planning.
Note, in the beginning of the year "minimalka" has grown from 1600 to 3200 hryvnia. In the budget of the Pension Fund this year envisages increasing pensions twice: on the first of may and first of December.
Comments
comments