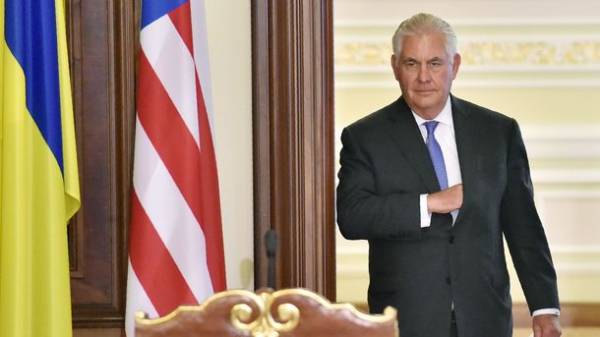 Arrived in Kiev with a short visit of the U.S. Secretary of state Rex Tillerson met Sunday with supporters of reforms in Ukraine and said that they will have to go a long way in this direction, reported the Associated Press.
"Ukraine has come a long way. We recognise this, but we must do more to ensure the future of Ukraine: to make it attractive to investors for its European neighbors," the diplomat said at a meeting at the residence of the US Ambassador to Ukraine.
He welcomed the efforts of the Ukrainian authorities in the fight against corruption, tax collection and transparency of government activities, the Agency noted.
As earlier reported, Tillerson called the main condition for attracting investments to Ukraine.
Comments
comments