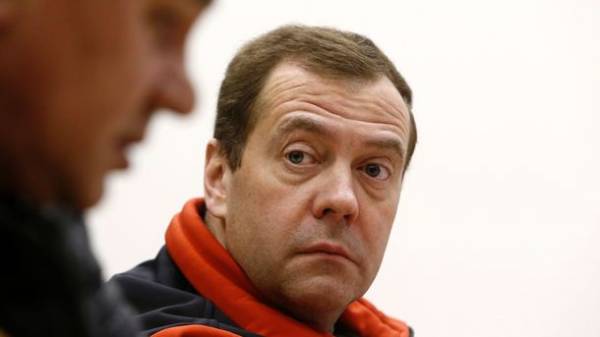 Prime Minister Dmitry Medvedev said that the administration of U.S. President Donald trump started a war with Syrian President Bashar al-Assad "on the brink of military clashes with Russia."
According to him, the missile attack of the USA on the Syrian base has been made "in strict contradiction with international law, without UN approval".
"Violation of its own procedures, establishing the need for prior notice to Congress about the military operation that is not associated with the attack on the United States. On the brink of military clashes with Russia," – he wrote in Facebook.
Medvedev said that now between Russia and the United States there is an "absolute distrust" that "very sad for our utterly broken relationship".
"By its military action, the Bush administration has proven their lack of independence, its extreme dependence on the opinions of the Washington establishment, which sharply criticized in his inaugural speech the new President," – said the Russian Prime Minister.
Recall that Russian President Vladimir Putin called the U.S. attack in Syria a violation of international law.
Comments
comments