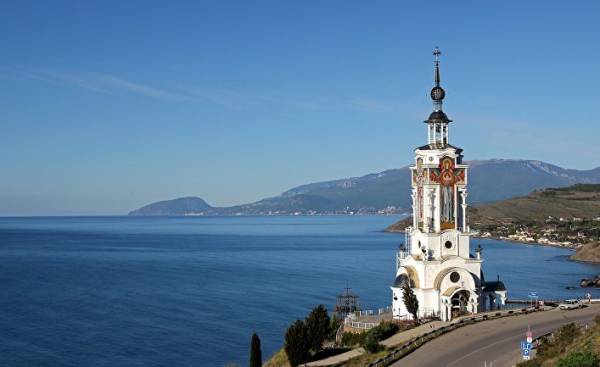 The state railway company VR has decided to withdraw all copies of Allegro magazine of the tourism in Crimea.
In the latest issue of the magazine in Finnish, English and Russian languages advertised trip to the Crimea. The headline reads "back to the Crimea!".
Advertising in the journal noticed by a Finnish journalist Arja Paananen, which he reposted on Facebook the photo of the Billboard.

The EU prohibits the provision of tourist services in Crimea
Russia annexed Ukraine owned Crimea in 2014. The EU imposed economic sanctions against Russia, in particular, the European investments in the Crimean economy is completely prohibited. The sanctions apply to the provision of tourist services in Crimea and Sevastopol. Separately prohibited entry of cruise ships in Crimean ports.
In accordance with the legislation of Ukraine, crossing the border with Russia in Crimea is prohibited. For trespassing relies a maximum penalty of 3 years imprisonment.
VR: we do not offer.
Journal of the Allegro is designed for passengers high-speed Allegro trains running between Helsinki and Saint Petersburg. It is published jointly by VR and OAO RZD.
This material is placed in the part of the magazine, which is the responsibility of the Railways. At the top of the page says "Information of JSC "RZD"," — said the head of press service of VR Mika Haari.
— VR doesn't offer and organises trips to the Crimea. However, VR has taken the decision to withdraw the entire run Allegro says Hajari.
The question of course in VR, that is published in the journal, and how such advertising could be in the magazine, Hajari says:
— We will assess the situation and hold a conversation with our partners, that is, with the Railways. VR is responsible for Finnish materials, and Railways — for the Russian materials — answered Haeri.
Three years ago the Allegro magazine has not published a capital is a gay club due to the Russian law banning gay propaganda. In VR said that the magazine respected both the Finnish and Russian laws.
Comments
comments