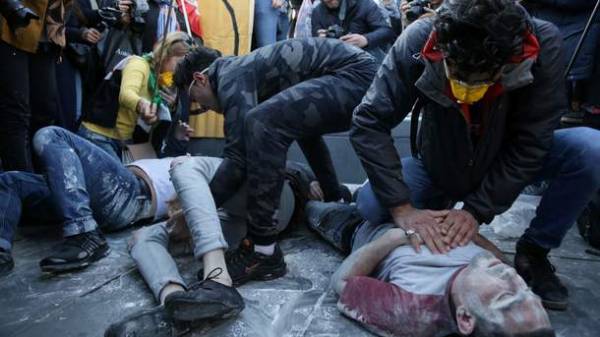 Examination of victims of alleged chemical attacks in Syria, revealed the presence of poison gas sarin, reported Wednesday the Turkish media, citing the Ministry of health of the country.
"Initial evaluation indicates that the victims were exposed to the chemical sarin," the media quoted the Ministry statement.
It notes that 31 suffered from himataki in the Syrian Idlib was taken to Turkey for treatment.
Earlier this week, the media reported that the city of Khan shaykhun in Idlib province was applied ammunition with toxic substances in the killing, according to various estimates, about 100 people.
Comments
comments