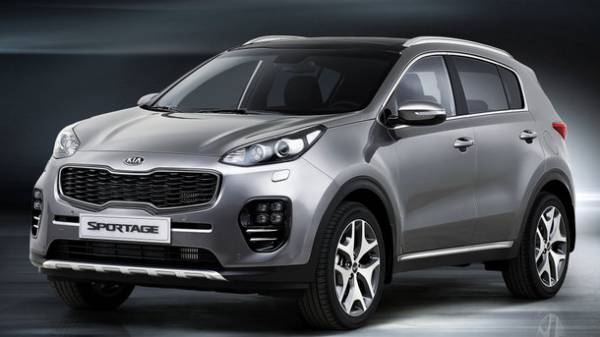 Since the beginning of year the Ukrainian market of new passenger cars were registered 16 956 sales. In Association "Ukravtoprom" determined what cars gave their preferences Ukrainians in the first quarter of 2017.
The most popular car in the first three months was the KIA Sportage, which was chosen 881 the buyer. In the monthly rankings throughout the quarter the model was non-replaceable bestseller in the automotive market of Ukraine with the rising dynamics of sales.
The second place Ukrainian motorists gave the Renault Logan, by purchasing from January to March 611 instances of this model. It is worth noting that began the year of the Renault Logan from the third position, but in February, steadily breathing in the back of the leader.
Another member of the family Renault, a compact crossover Renault Duster entered the top three most popular cars. In the first quarter of the cars of this model were issued 509 registration numbers.
Also in the TOP 10 models of the reporting period were: Skoda Octavia – 477 PCs., Toyota Corolla – 460 PCs., Volkswagen Tiguan – 458шт., Ford Fiesta – 430 PCs., Hyundai Tucson – 412 PCs., Toyota RAV-4 – 344 PCs and Nissan Qashqai – 331
Comments
comments