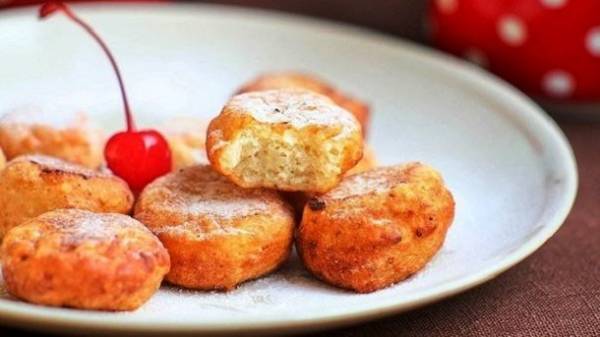 On this day all close people asked each other's forgiveness for all incurred during the year of trouble and grievances, and preparing for the upcoming post. We offer you several recipes of the passing winter. According to custom, at the end of the meal, leftover food should be burned, and the utensils clean wash.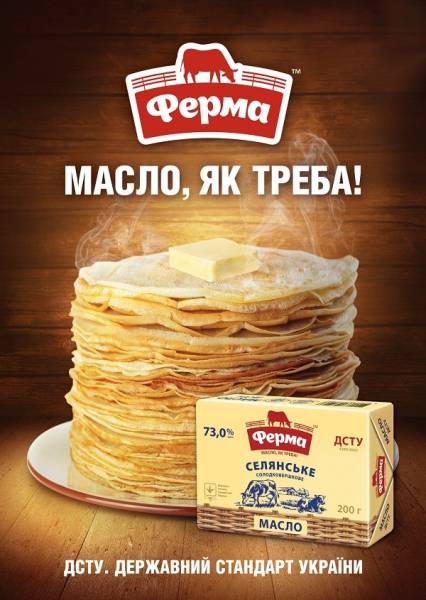 COTTAGE CHEESE DONUTS
Cheese fat content 9% – 200 g
Flour – 7 tbsp.
Sugar – 3 tbsp
Eggs – 3 PCs.
Soda – 0.5 tsp.
Refined vegetable oil for frying – 1 liter
Preparation:
To combine cheese and eggs, add flour, sugar. Knead the dough well. Pour quenched with vinegar, baking soda. Again knead well. In a deep frying pan (or fried) heated refined oil for frying. The oil should be well heated (t=130), but not hot. Thrown him a donut should sizzle, but not burn. If the oil is poorly heated, the dough instantly saturated fat and the doughnuts will be greasy. Dip a tablespoon into the hot oil, then scoops up the dough, it should take up to 1/3 of the spoon. Drop the dough on the spoon in the hot oil and shake off. Cottage cheese donuts can be of arbitrary shape, it's not scary as a result, they will become lush and spherical. Fry the doughnuts have parties, swim in deep fat they should otherwise not tightly stick to each other. Fry the donut in the pan you need 4 minutes on each side, flip with a fork. If the oil is too heated and donuts for fewer minutes to turn brown, the temperature should be reduced, otherwise the middle will remain liquid and not cooked. With a slotted spoon or tongs, arrange the donuts on a dish, sprinkling with icing sugar. Serve with sour cream TM Farm.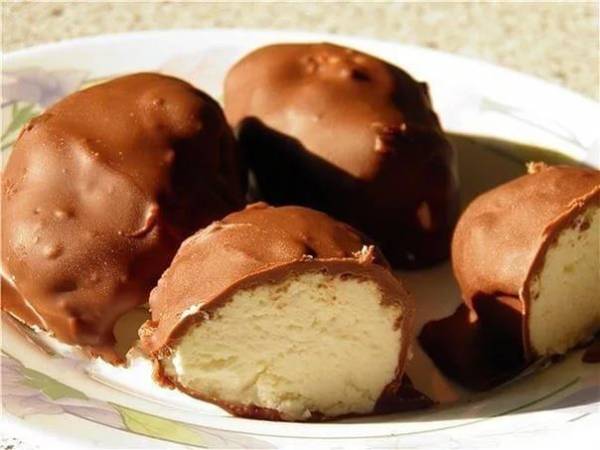 THE TASTE
Cottage cheese – 500 g
Sour cream TM Farm – 3 tbsp
Sugar – 150 g
Vanilla sugar – 1 tsp
Butter TM Farm – 100 g
Salt a pinch
Dark chocolate – 500 g
Cooking
Pass the cottage cheese through a sieve. With a mixer, beat white to soft butter, add vanilla sugar, salt, sugar. Continue whisking for another 1-2 minutes. Add 1 tablespoon of sour cream and a third of grated cheese, whisk for 1-2 minutes. Add another spoon of sour cream and a third of the cheese, and beat for another 1-2 minutes, then add 1 tablespoon of sour cream and the remaining cheese. Whisk until a homogeneous, lush and smooth, sweet mass. Using a pastry bag squeeze out on a baking tray lined with baking paper, a lot of sour in the form of sausages, with a length of 5 centimeters. Put in the freezer for a day to sour weight good freeze.
Directly before starting work, melt in a water bath with 500 grams of bitter chocolate. Sour sausages drop into the melted chocolate, remove excess chocolate and return to baking tray lined with baking paper.
You need to work very quickly so that the chocolate did not have time to cool down, and sour weight get warm. But if that happened, then the chocolate can be heated and syrkovuyu mass once more to freeze. Store the cheese in the chocolate have in the freezer.
PANCAKE CAKE WITH CHERRIES
The milk from the Farm – 750 ml
Vegetable oil – 50 ml
Wheat flour – 2 tbsp.
Sugar – 2 tbsp
Eggs – 4 PCs.
Cherry canned – 750 g
Sugar powder – 150 g
Cream 33% – 400 ml
Cooking
Bake pancakes. Prepare the filling. Cherry recline in a colander to stack the extra juice. Whisk the cream with the sugar until stable peaks. Begin to collect the cake. On a pancake to lay out a path several cherry. Fold rolls and lay out on a dish. So be done with all the pancakes, put them on the principle of the pyramid, greasing each layer with cream. Then on top abundantly covered with cream and put on 2 hours in the refrigerator.
More pancake recipes in the link: http://www.segodnya.ua/life/lsociety/maslenica-prishla-vstrechaem-prazdnik-vkusnymi-blinami-834906.html
Comments
comments