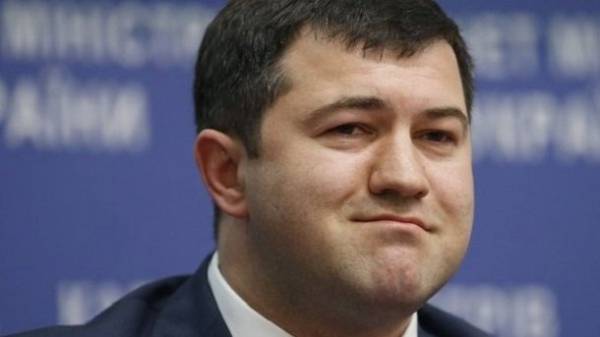 In response to media queries about the plans to re-interrogate the ousted Chairman of the State fiscal service of the Roman Nasirov National anti-corruption Bureau of Ukraine reported that currently, this interrogation is advantageously carried out only if the suspect himself will agree to come and report new facts or circumstances in his case. About it reports a press-service of NABOO in Facebook.
"During questioning by the National Bureau on 17 March, the official did not respond on the merits on more than half of the questions. "Don't know", "can't explain", "you have to learn the SFS" that's what I heard the detectives in response to very specific questions. Thus, abandoning the constructive cooperation with the investigation and provide clear reasoning for their actions and decisions, the detached head of GFS in no way refutes the suspicions of the investigators. But in his public address, he said that detectives from the National Bureau does not give him the "substantive issues" than deliberately misleading the public", – is spoken in the message
It is also noted that the statements Nasirov contain a lot of other false information. "In particular, he notes that criminal proceedings, a party to which he is allegedly being investigated for 2 years. At the same time, in the extract from the EGR, which he and his defense have got to familiarize together with the petition for remand, stated that the President of the SFS is a member of one of the many episodes of crimes (part 2 of article 364 of the Criminal code of Ukraine ("Abuse of power or official position"), the investigation was launched on 29 Nov 2016″, – stated in the message.
In NABOO say they have enough evidence of the illegality of the decisions of the President of the SFS and at the moment there is no need for re-interrogation of the suspect, if he is not interested in them.
Recall that dismissed the head of the SFS Roman Nasirov is suspected that in the period from may 2015 to March 2016 received a number of groundless and illegal decisions on the installment payments on rental payment for use of mineral resources involved in the so-called "gas scheme Onishchenko," which led to the application of a damage to the state totaling 2,019 billion.
As reported, in the case Nasirov detained the Director of the Department of the SFS.
Comments
comments